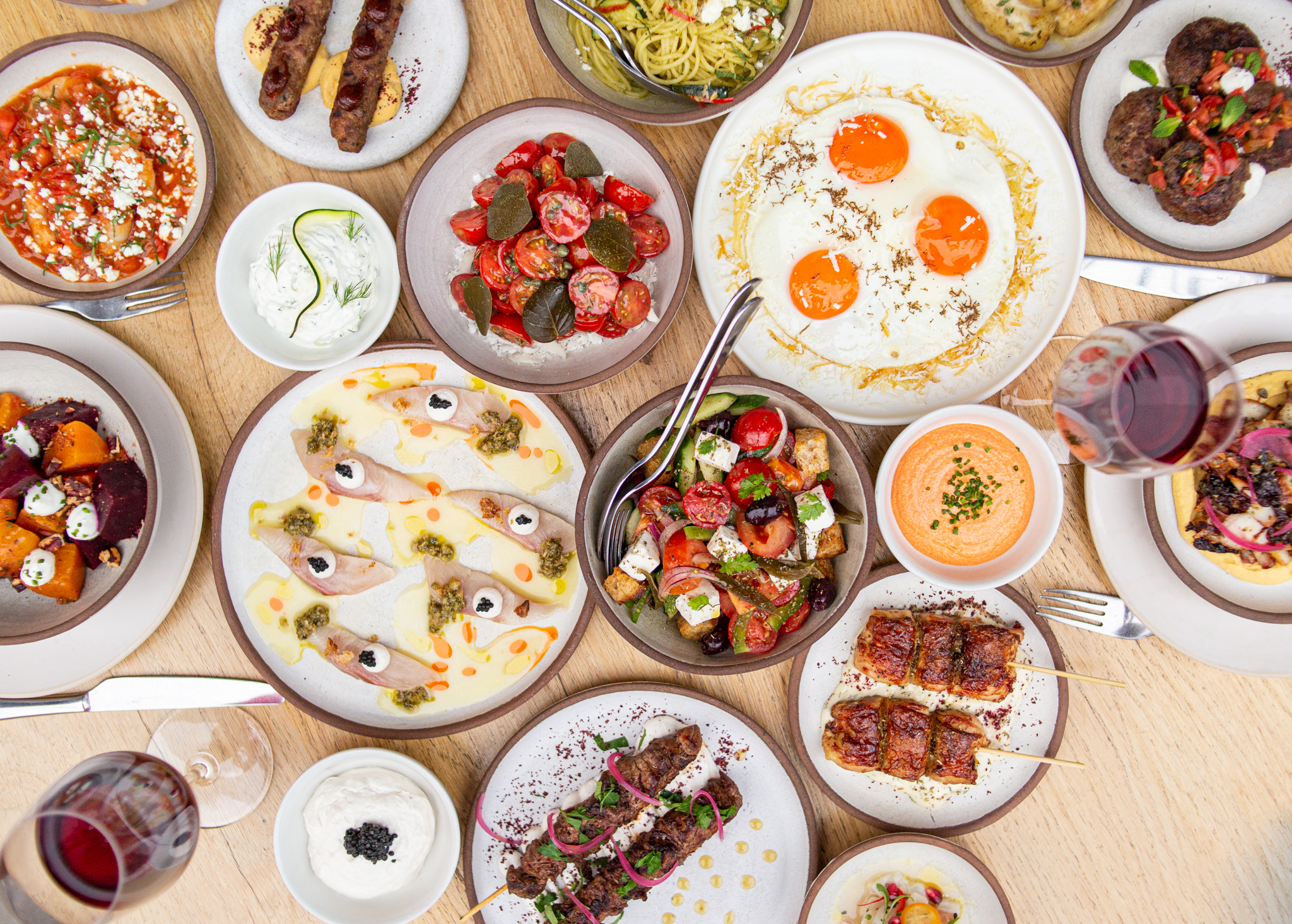 MENUS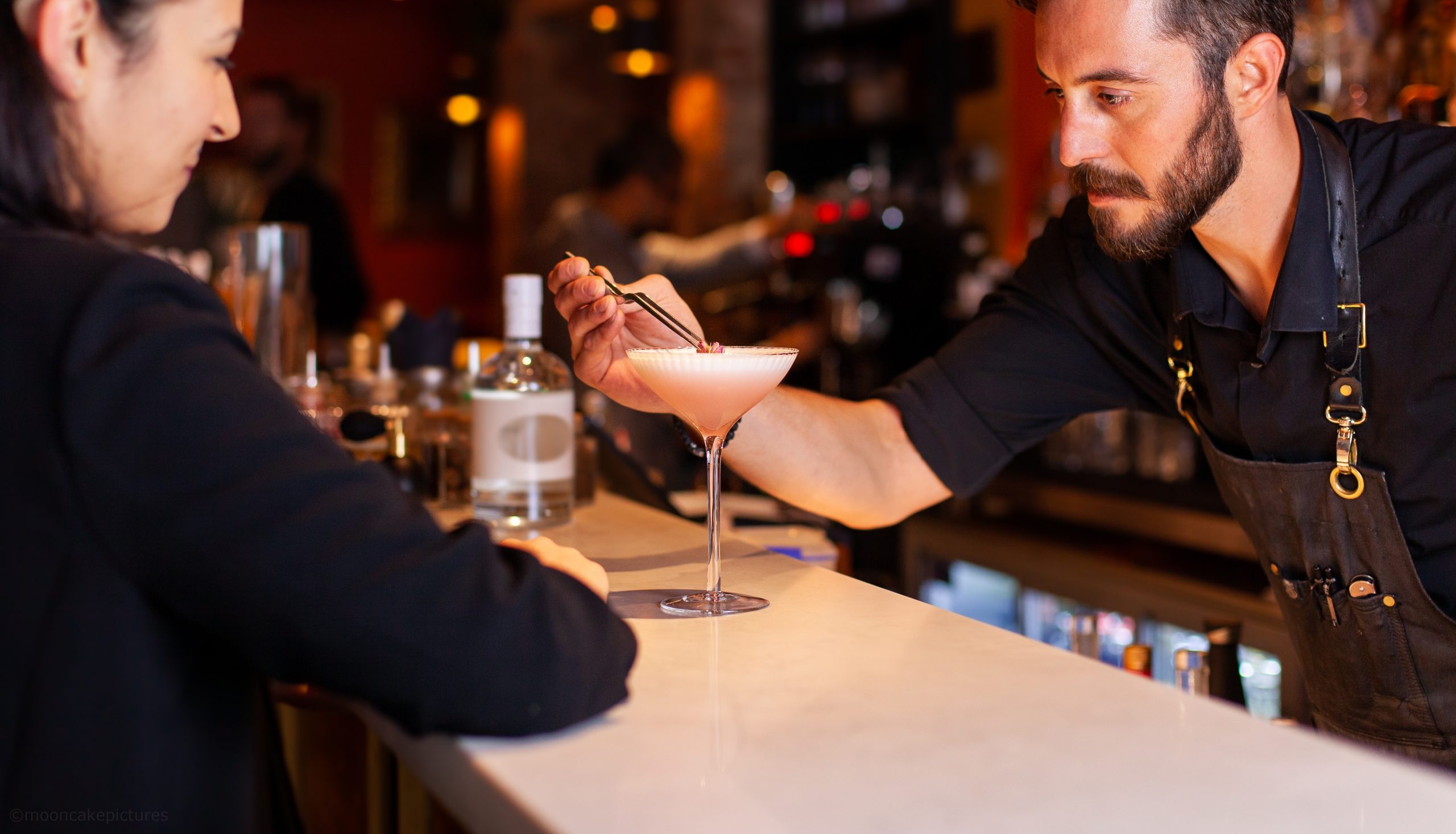 MENUS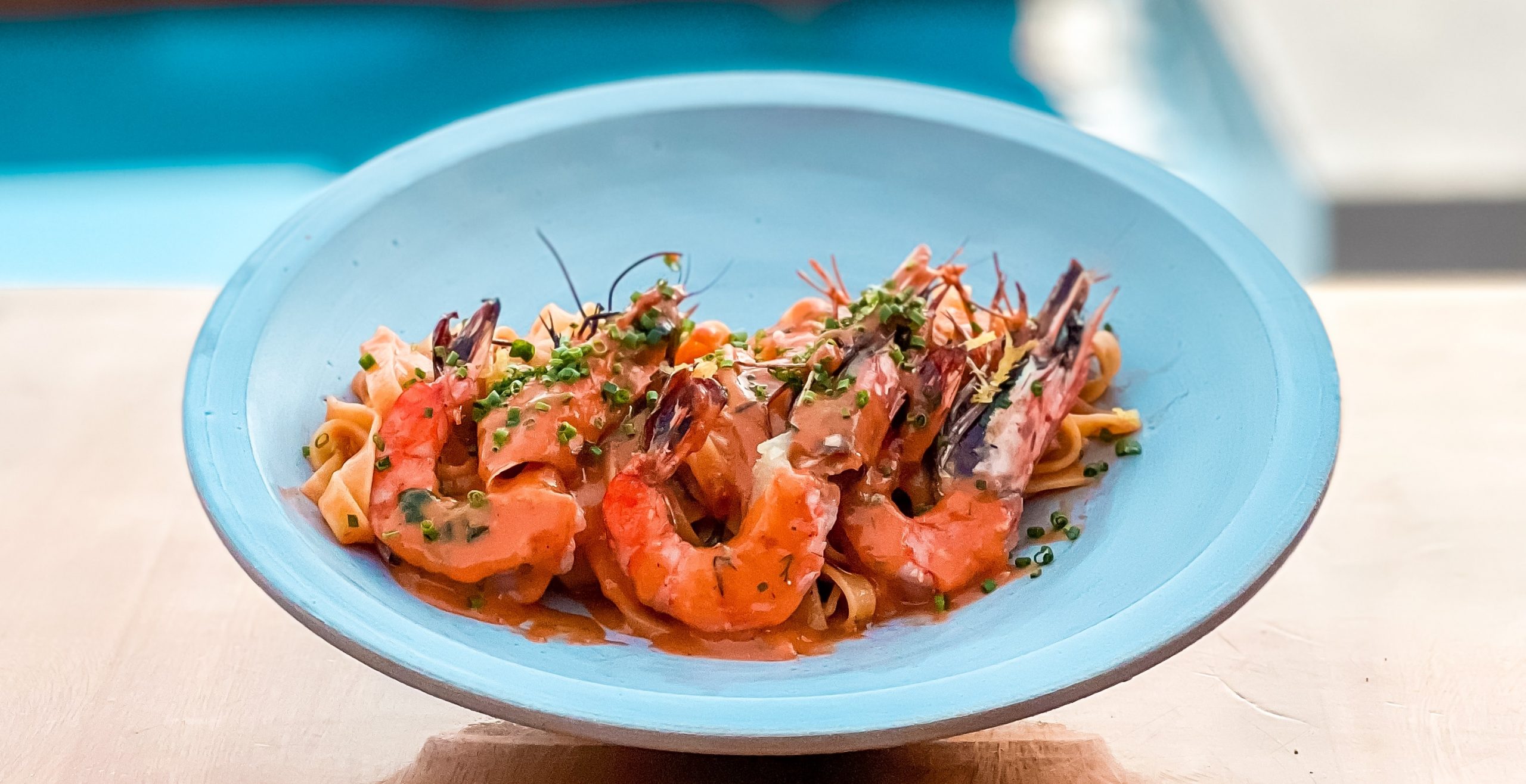 MENUS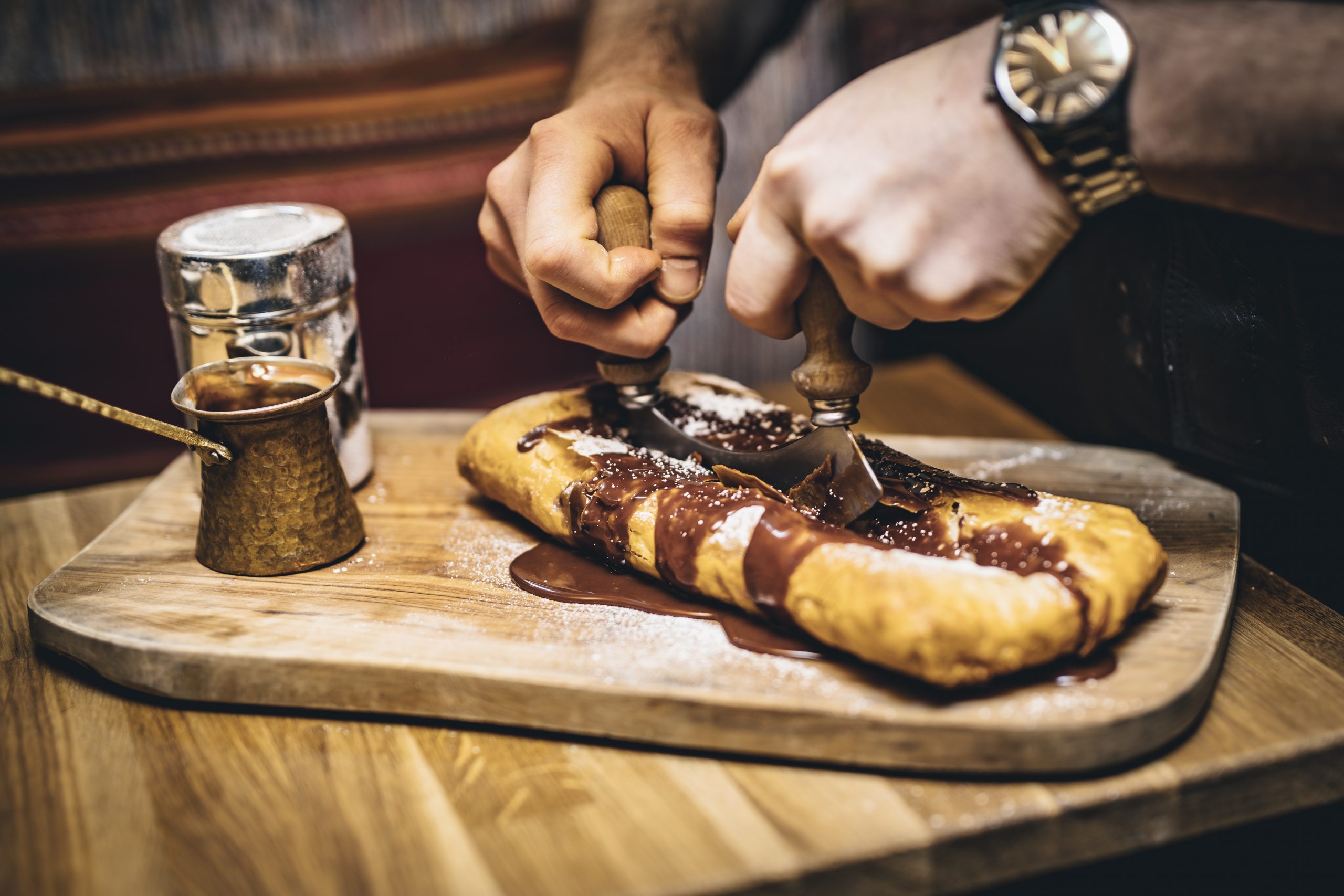 MENUS
Start the MERAKI experience with
Aubergine 'Melitzanosalata'
10
Smoked aubergine. parsley, Florina pepper, 'Rhodes ladopitta'
Crispy squid, paprika, basil mayonnaise
Seabream, avocado, tomato, chives
Tuna ceviche, black truffle, crispy filo pastry
Yellowtail. tarama, 'kritamo', basil, caviar
Seabass, tomato, fennel, lemon
Seared beef, walnut, black truffle, 'metsovone'
Tsalafouti sheep cheese, green apple, pecan nut
Cucumber, 'kritamo', tomato, olive, feta
Cherry tomato, thyme, caper leaf, goat cheese
'Dorset' crab, avocado, spring onion, lemon, chives
White cod roe emulsion, smoked herring caviar
Greek yogurt, garlic, mint, courgette
Crispy chickpea, toasted buckwheat seed
Beef souvlaki, Greek yoghurt tahini, pickled onion
Octopus, fava bean, onion 'chervil', oregano
Lamb, Florina pepper, hummus, parsley
Artichoke, lemon oil, herb, 'gavros'
Crunchy potato, sunny-side-up organic egg, Cretan butter, black truffle
Portobello mushroom, 'mastelo', oregano, garlic chips
King prawn, tomato, feta, 'ouzo'
Salt-crusted Seabass (Serves 2)
58
Seabass, 'horta', thyme-lemon olive oil dressing
Seabream, tomato, olives, caperberry
Seabass, lemon zest, cauliflower, 'horta'
Tiger prawn, herb & tomato oil, lemon
Beef, harissa glaze, yogurt with fried aubergine & tomato
Charcoal-grilled Baby Chicken
25
Baby chicken, chimichurri, parsnip
Grilled lamb chop, rosemary, crispy courgette, yogurt tahini
Beef rib-eye, oregano, Florina pepper chimichurri
Prime Rib 800gr (Serves 2) (truffle available on requests £10 per gr)
100
Grilled dry age beef rib, padron pepper, oregno salt
200gr, served with corn salsa
Beef Brisket 'Makaronaki' with black truffle
26
16-hours braised beef, short pasta, 'graviera'
Greek pasta, pumpkin delica, butternut squash, garlic, vegan cheese, oregano, pumpkin seeds
Orzo pasta, portobello, wild mushrooms, 'graviera', chive
Lobster 'Giouvetsi' (Serves 2)
65
Lobster, orzo pasta, cherry tomato, lemon zest, basil
Greek roast potato, herb yoghurt, lemon-thyme oil
Giant beans, tomato, feta, parsley
Tender stem broccoli, tahini, sesame seed
Fitzrovia Psaragóra
Wild Seabass 1.1kg £110
Wild Seabass 1.2kg £120
Start the MERAKI experience with
Aubergine 'Melitzanosalata'
10
Smoked aubergine. parsley, Florina pepper, 'Rhodes ladopitta'
Crispy squid, paprika, basil mayonnaise
Seabream, avocado, tomato, chive
Seared beef, walnut, black truffle, 'metsovone'
Seabass, tomato, fennel, lemon
Tuna ceviche, black truffle, crispy filo pastry
Yellowtail. olive, tarama, 'kritamo', basil, caviar
Roasted beet, pecan nut, green apple, 'tsalafouti'
Tomato, cucumber, 'kritamo', olive, feta
Cherry tomato, thyme, caper leaf, goat cheese
'Dorset' crab, avocado, spring onion, lemon, chives
White cod roe emulsion, smoked herring caviar, bottarga
Greek yogurt, garlic, mint, courgette
Crispy chickpea, toasted buckwheat seed
Lamb, florina pepper, hummus, parsley
Portobello mushroom, 'mastelo', oregano, garlic chips
Artichoke, lemon oil, herb, 'gavros'
Crunchy potato, sunny-side-up organic egg, Cretan butter, black truffle
King prawn, tomato, feta, 'ouzo'
Octopus, fava bean, onion 'stifado', oregano
Beef souvlaki, Greek yoghurt tahini, pickled onion
Scrambled egg, tomato, olive oil
Chickpea, feta, tomato, poached egg (vegan option available on request)
Seabass, lemon oil sauce, wild 'horta'
Tiger prawn, herb & tomato oil, burnt lemon
Seabream, tomato, olives, caper berry
Salt-crusted Seabass (Serves 2)
58
Seabass, wild 'horta', thyme-lemon olive oil dressing
Pork sausage, giant bean, tomato, 'graviera', oregano
Beef, harissa, aubergine yogurt, tomato
Beef rib-eye, Florina pepper chimichurri
Roasted corn-fed chicken, potato chips, thyme, lemon
Prime Rib 800gr (Serves 2)
100
Grilled dry age beef rib, padron pepper, oregno salt (truffle available on requests £10 per gr)
Whole leg of Lamb (Serves 2)
55
Slow roasted lamb with roasted potatoes, thyme and oregano
Whole leg of Lamb (Serves 4)
110
Slow roasted lamb with roasted potatoes, thyme and oregano
Greek pasta, pumpkin delica, butternut squash, garlic, vegan cream cheese, oregano, pumpkin seeds (vegan option upon request)
Beef Brisket 'Makaronaki' with black truffle
26
16-hours braised beef, short pasta, 'graviera'
Orzo pasta, portobello, wild mushrooms, 'graviera', chive
Lobster 'Giouvetsi' (Serves 2)
65
Lobster, orzo pasta, cherry tomato, lemon zest, basil
Greek giant beans, tomato, feta, parsley
Greek roast potato, herb yogurt, lemon-thyme oil
Tender stem broccoli, tahini, sesame seed
'Igias' Hot Chocolate, fennel, coconut, roasted pistachio ice cream
'Tsalafouti' Cheesecake
10
Tsalafouti baked cheesecake, lemon and basil sorbet
Coffee caramel ganache, 'pasteli', lemon thyme passion fruit sorbet
Coconut rice, mango, passion fruit, basil, granola
Rolled baklava, caramelised nuts, vanilla ice cream
Selection of seasonal and exotic fruit
Traditional crispy phyllo pie, semolina custard, chocolate caramel sauce (allow 15 minutes)
Meraki's signature desserts
2011 Vinsanto, Santo Wines, Santorini
12
2014 Nopera Vintage Sweet Muscat, Samos
10.5
2019 Malagousia, Papagiannakos Kalogeri, Attika, Greece
10
All dessert wines are served at 100ml per glass
Pistachio, Vanilla, Honey-oregano, Chocolate-fig leaves. Price per 3 scoop
Raspberry, Coconut-Passion fruit, Lemon mastiha. Price per 3 scoop
(Santorini Island) Let us transport you to the most magical sunset. An elixir of Love! Hendricks Gin, Omega Late Harvest, Lemon Juice, Raspberries, Coconut Foam
(Mykonos Island) Enjoy the fresh breeze, and don't hold back! Glenmorangie Nectar D'Or Whiskey, Crème de Péche, Lemon Juice, Ginger Syrup, Ginger Ale
THE TERRACE OF THE LIONS
19
(Delos Island) Dedicated to Apollo, the God of sun and light. Eminente Claro Rum, Eminente 7yr Rum, Wray & Nephew, Crème d'abricot, Lemon Juice, Lime Juice, Pomegranate Juice, Orgeat Syrup
(Naxos Island) Experience the power of Zeus from the 'Zas', the summit point of the island. Whistle Pig Piggyback, Metaxa, Cocchi di Torino, Fig leaf & Orange Liqueur
(Amorgos Island) On this magnificent island, where the deep blue sea governs the infinity sky Ouzo, Lemon Juice, Honey Syrup, Cucumber, Mint
(Milos Island) Feel the burn from the high cliffs, plunging down to the sea, they are really breathtaking! Volcan Tequila, Mastiha, Lime Juice, Pineapple Syrup, Droplet Chilli Peppers
(Los Island) If you are feeling festive, it's the perfect drink. Hendricks Gin, Greek Sweet Wine, Lychee Juice, Lime Juice, Lavender Syrup
WHAT HAPPENS HERE, STAYS HERE...
17
(Paros Island) The cocktail inspired by the Aya Irini beach, the hidden bay of Paros… Let's keep it secret! Belvedere Vodka, Aperol, Pineapple Juice, Lime Juice, Passion Fruit Syrup, Greek Sparkling Wine
Volcan Blanco Tequila Infused Mango and Chili, Verde Mezcal, Chili syrup, Lime Juice, Pink Grapefruit Soda
Belvedere Vodka or Hendrick's Gin, Noilly Prat Dry, Greek Olives
GREEK GOD VIRGIN COCKTAILS
HESTIAS "HIBICUS LEMONADE"
9
Homemade Hibiscus syrup, fresh lemon juice, Fresh mint and soda water
DEMETERS "EXOTIC FIELD"
10
Homemade fruit blend (Passion fruit, Blood Peach, Pineapple, Lime Juice), Homemade chili syrup, fresh Pineapple juice
Del Maguey San Luis del Rio
20
Mythos Lager, Olympic Brewery
7
Nissos Lager, Cyclades Microbrewery
7.5
Remy Martin X.O. Excellence
34
Frapin Millesirne 1991 2OY.o
31
WHISKY/WHISKEY 50ML
Single Malt Scotch
Glenmorangie Lasanta 12Y.o
16
Glendronach 12Y.o double matured
16
Glenlivet 15Y.o French oak
15
Benriach curiocitas 10Y.o
14
Macallan 12Y.o Double Cask
18
Glenfiddich Grand Cru 23YO
43
Macallan 2008 London Edition
46
Macallan 18Y.o Double Cask
49
Johnnie Walker blue label
41
Nikka from the barrel
17.5
Nikka Taketsuru pure malt
19
Jack Daniel's single barrel
14
Plymouth Navy Strength
13.5
Eminente Reserva 7Y.o
12.5
Discarded Banana Peel Infused
13
Appleton estate signature blend
13
Diplomatico exclusive reserve
13.5
JOHNNIE WALKER BLACK LABEL
250
Allergen cross-contamination can happen unintentionally when multiple food products are prepared on the same premises. Meraki cannot guarantee there would not be traces in any given dish.