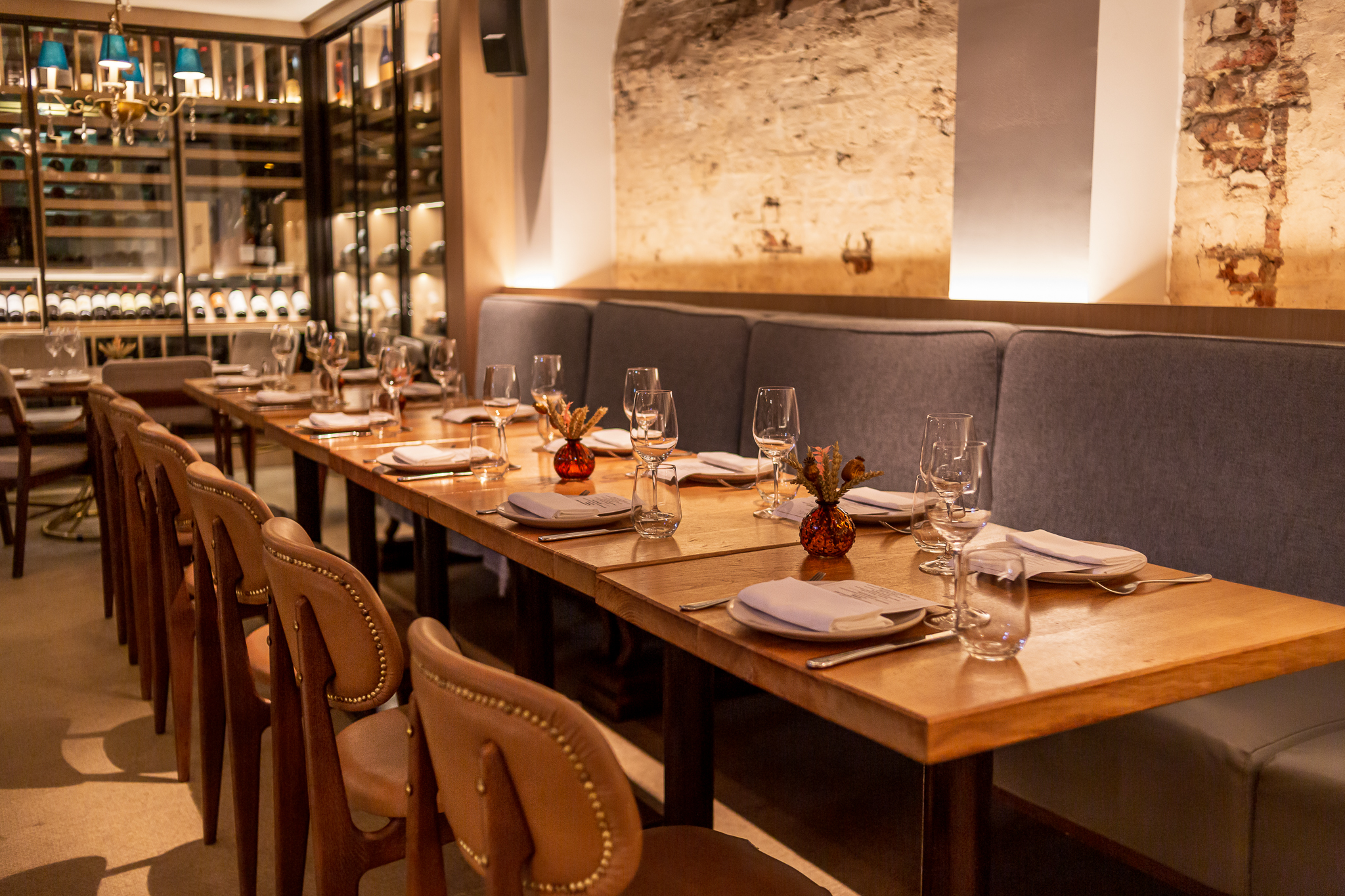 CHRISTMAS BROCHURE
ENQUIRE NOW
EVENTS BROCHURE
Please complete the enquiry webform below for your preferred space and our Sales & Events Manager will be in touch with a bespoke proposal!
VIEW OUR SAMPLE GROUP MENUS
Meraki caters for events of all kinds!
From seated lunches and dinners to drinks & canape receptions
THE LIVING ROOM
(Fully private room)
Guideline Capacities: 45 Standing / 28 Seated Dinner (Excluding Caves)
Ideal For: Internal Team Dinners, Client Entertaining, Drinks & Canape receptions
Key Features: Private bar, DJ equipment, private toilets & cloakroom
*Due to the popularity of this space for general reservations (2s, 3s, 4s etc) at the weekend, we typically only hire The Living Room for mid-week events.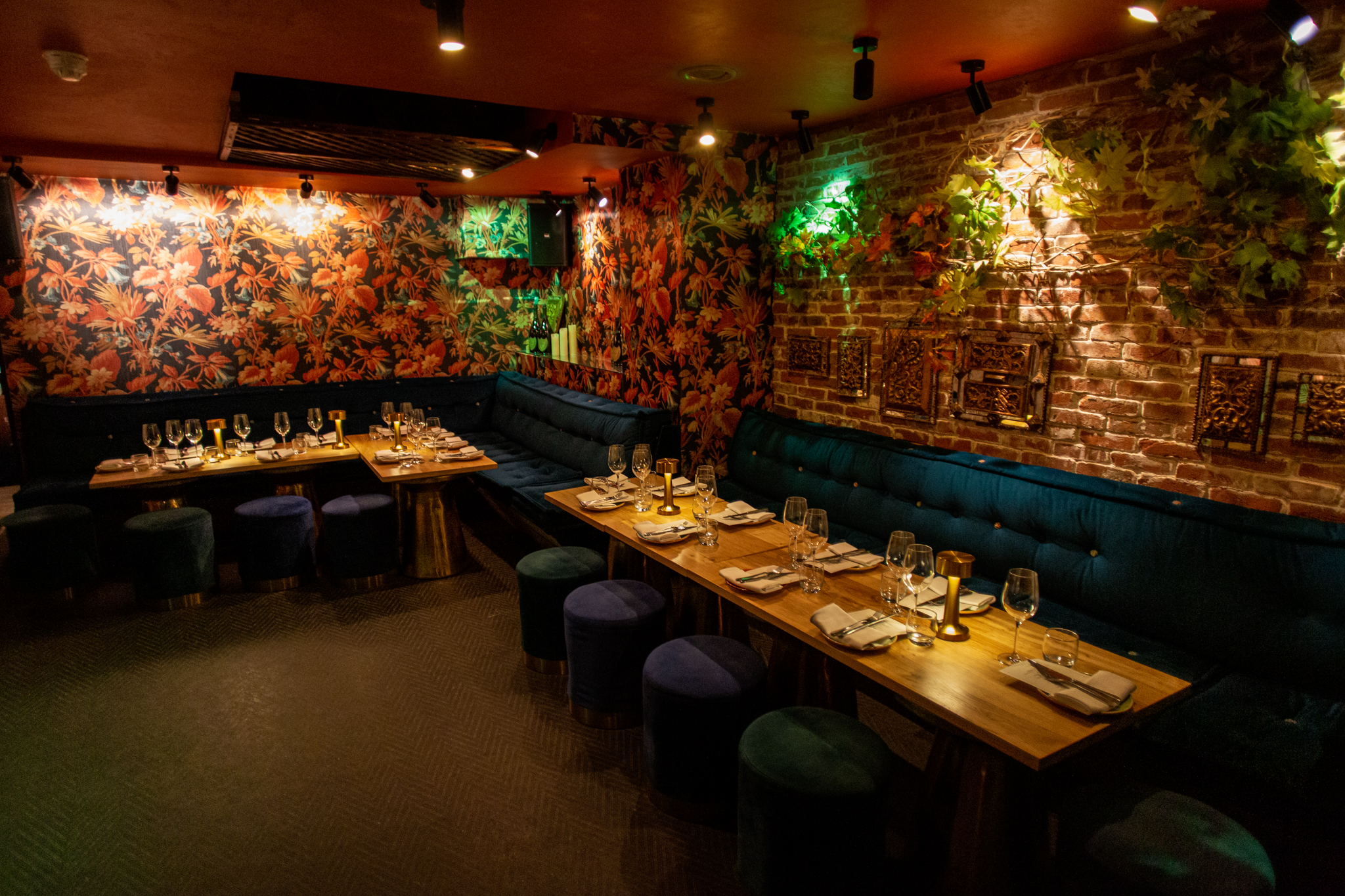 THE LOWER RESTAURANT
(Semi-private dining area)
Capacity: Up to 68 people seated – Ideal for larger groups of 35+
Ideal For: Larger groups of 35+ guests who would like a bit more exclusivity. The area is separated from the 'upper restaurant' by a partial wall and small set of stairs.
*Due to the popularity of Meraki for general reservations at the weekend, this space is not available to book as a semi-private space on Friday/Saturday evenings but we are delighted to welcome table reservations of up to 20 guests.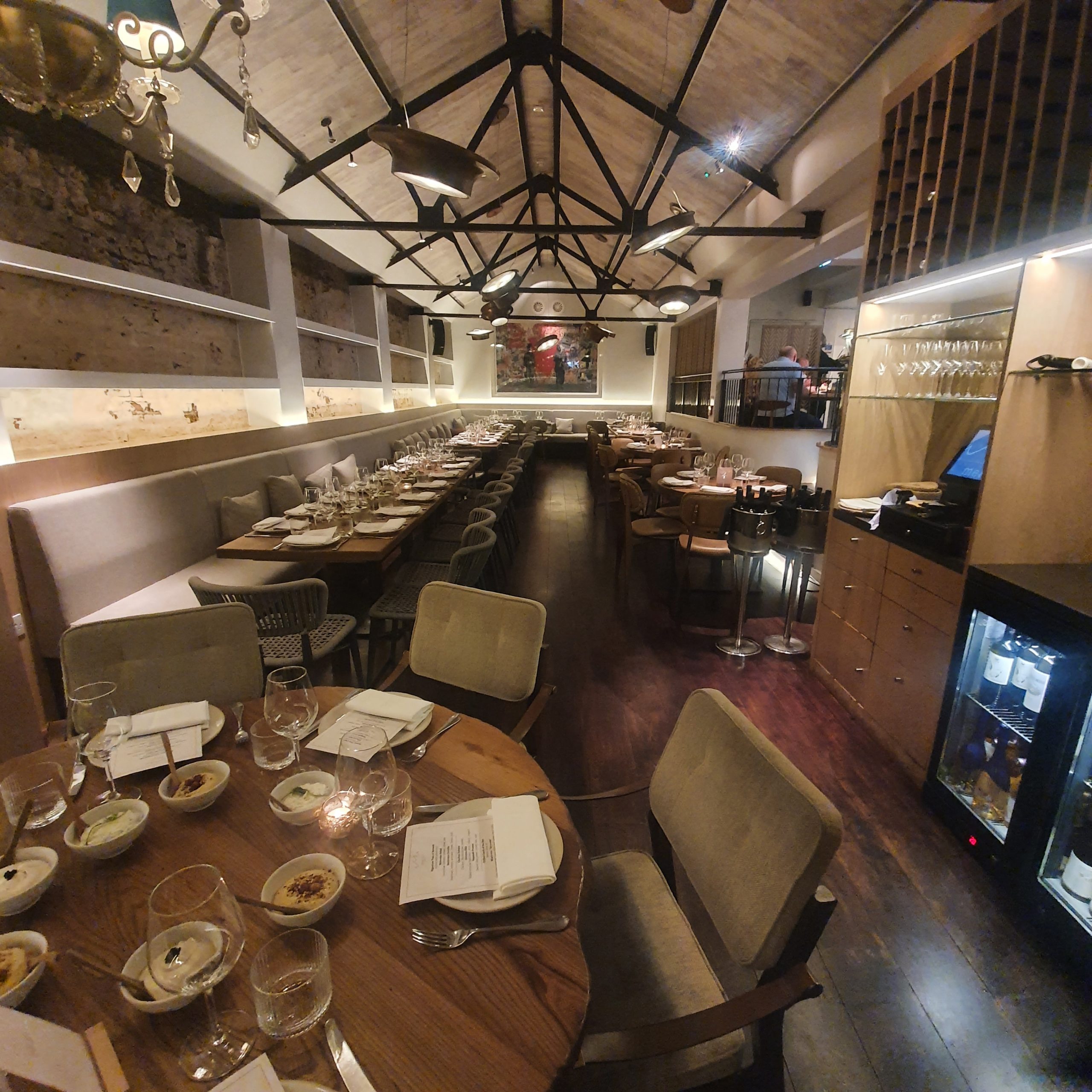 MERAKI BAR
(Secluded Space for Drinks & Canapes)
Meraki Bar can be booked as a whole space, or you are welcome to reserve an area for drinks/light bites for smaller groups of 9+ guests.
Capacity: 30-35 Guideline standing capacity
Ideal for: Drinks & canape receptions
Key Features: Bar, warm & inviting atmosphere, separate entrance, outside seating, natural daylight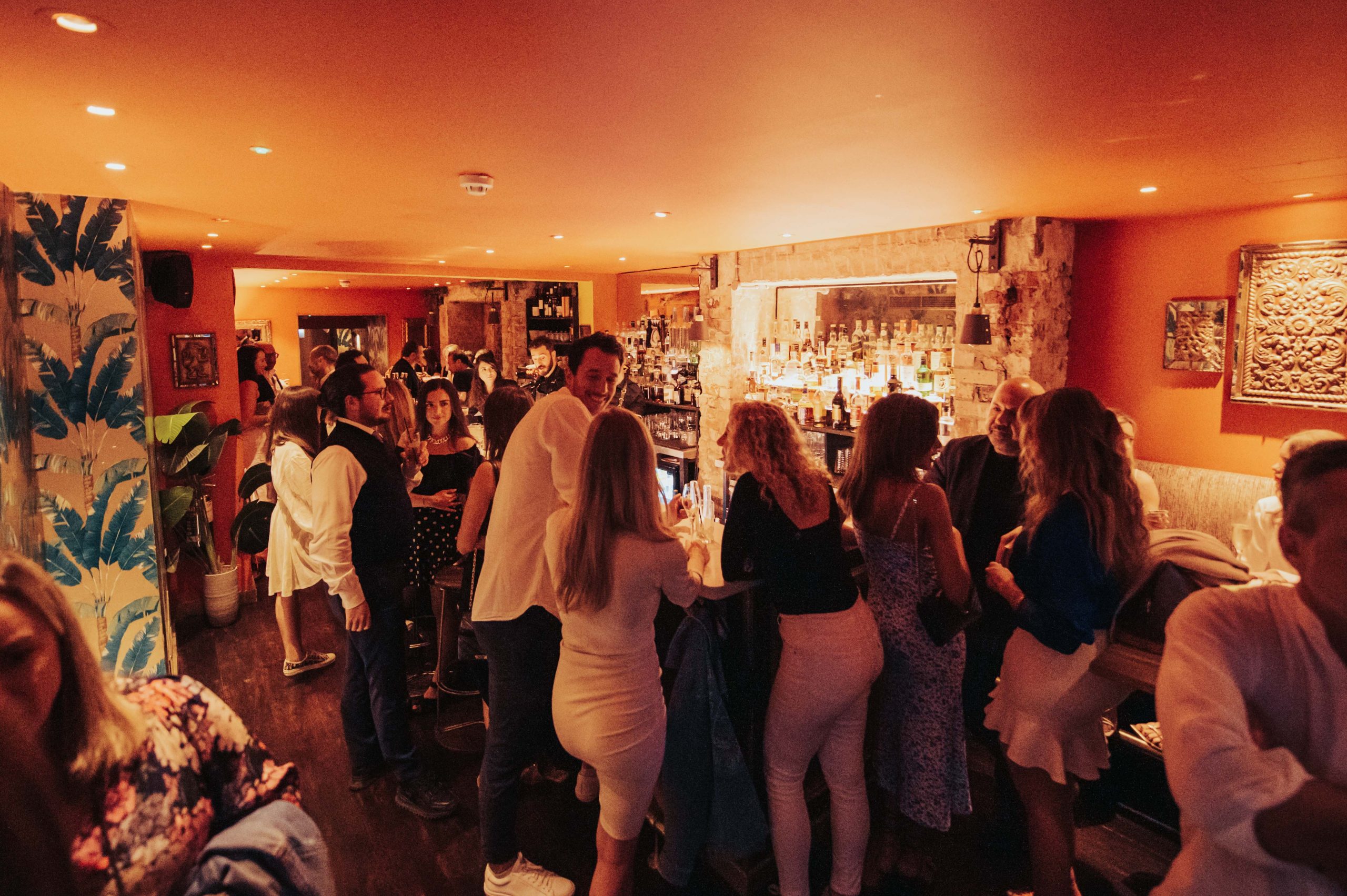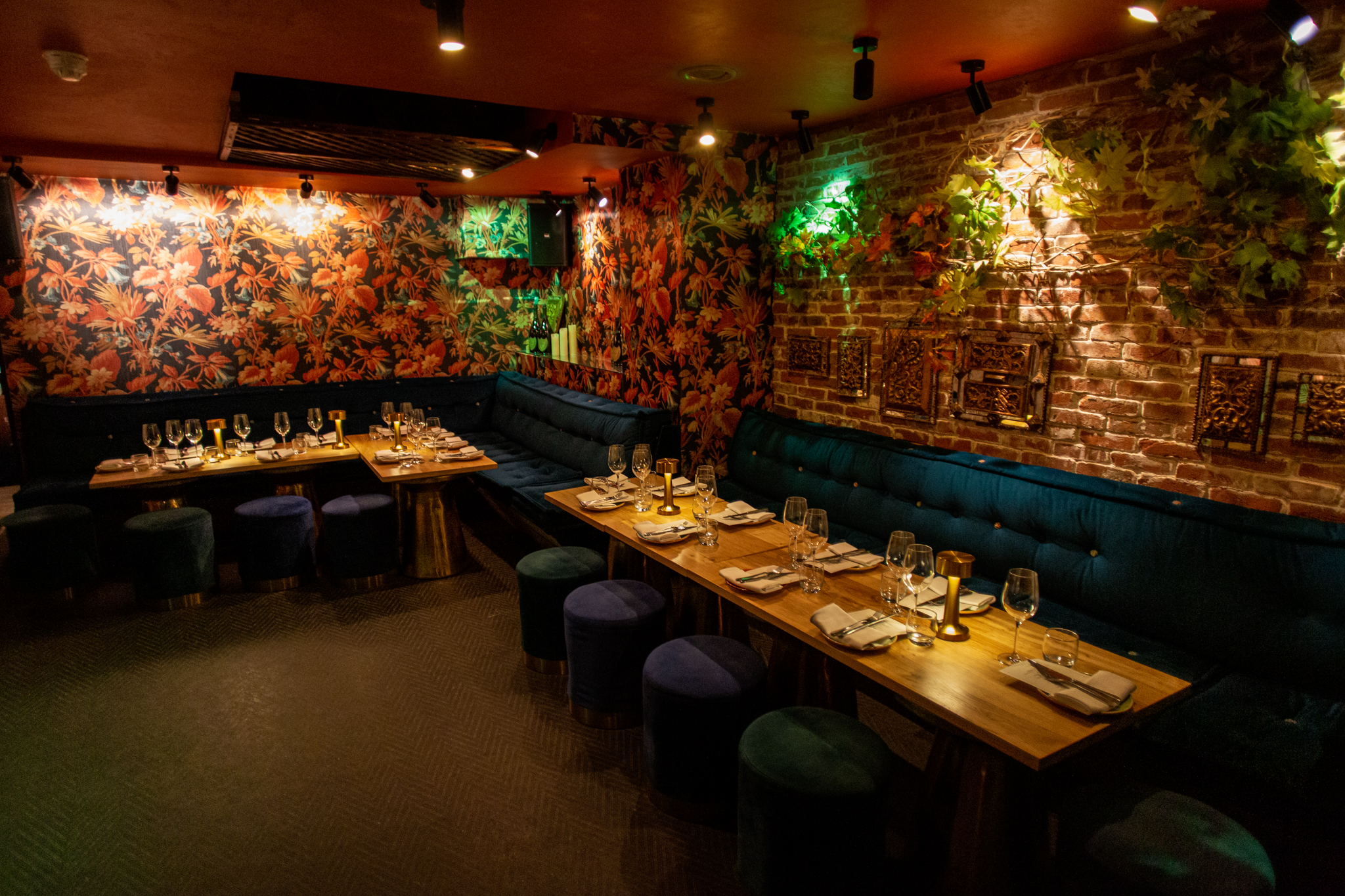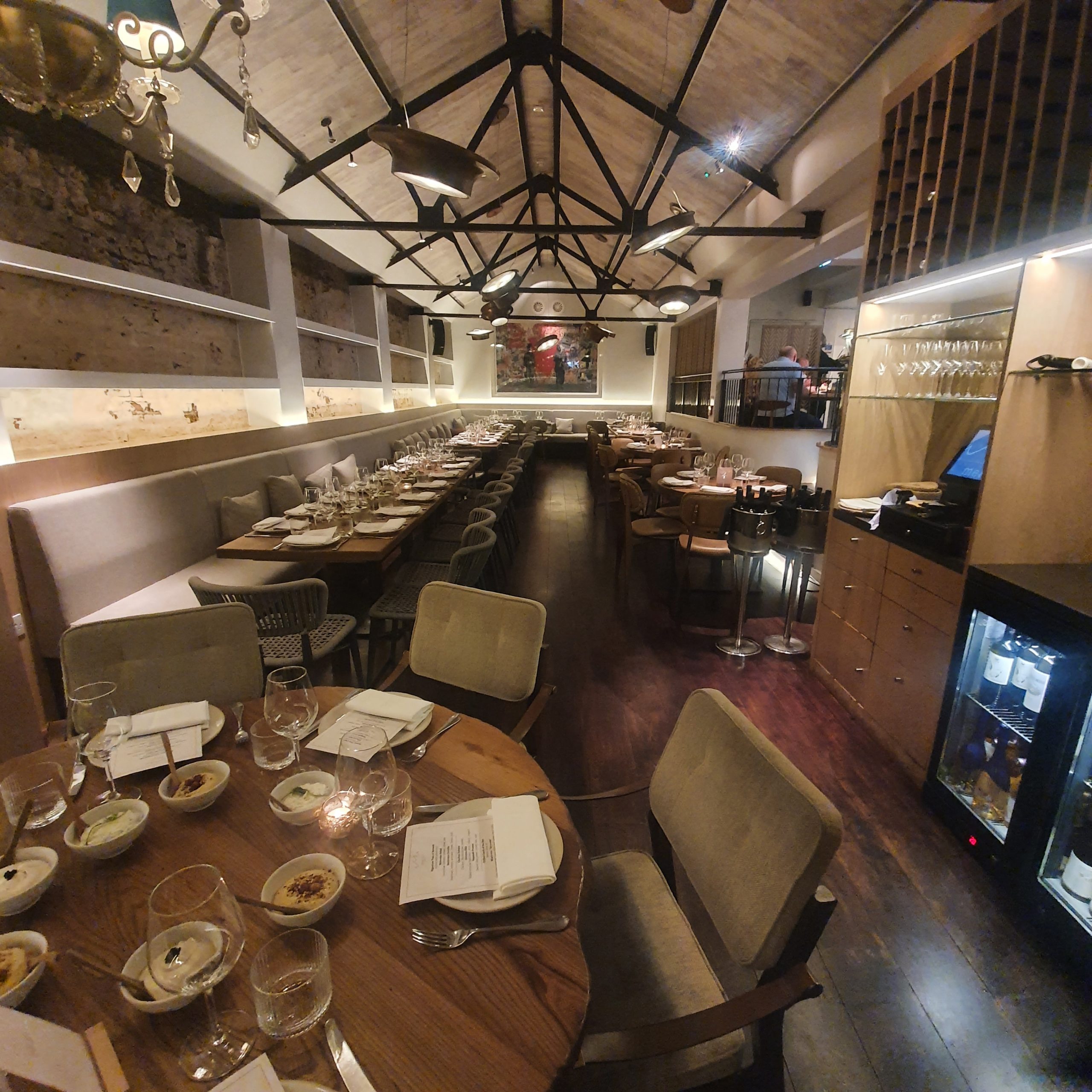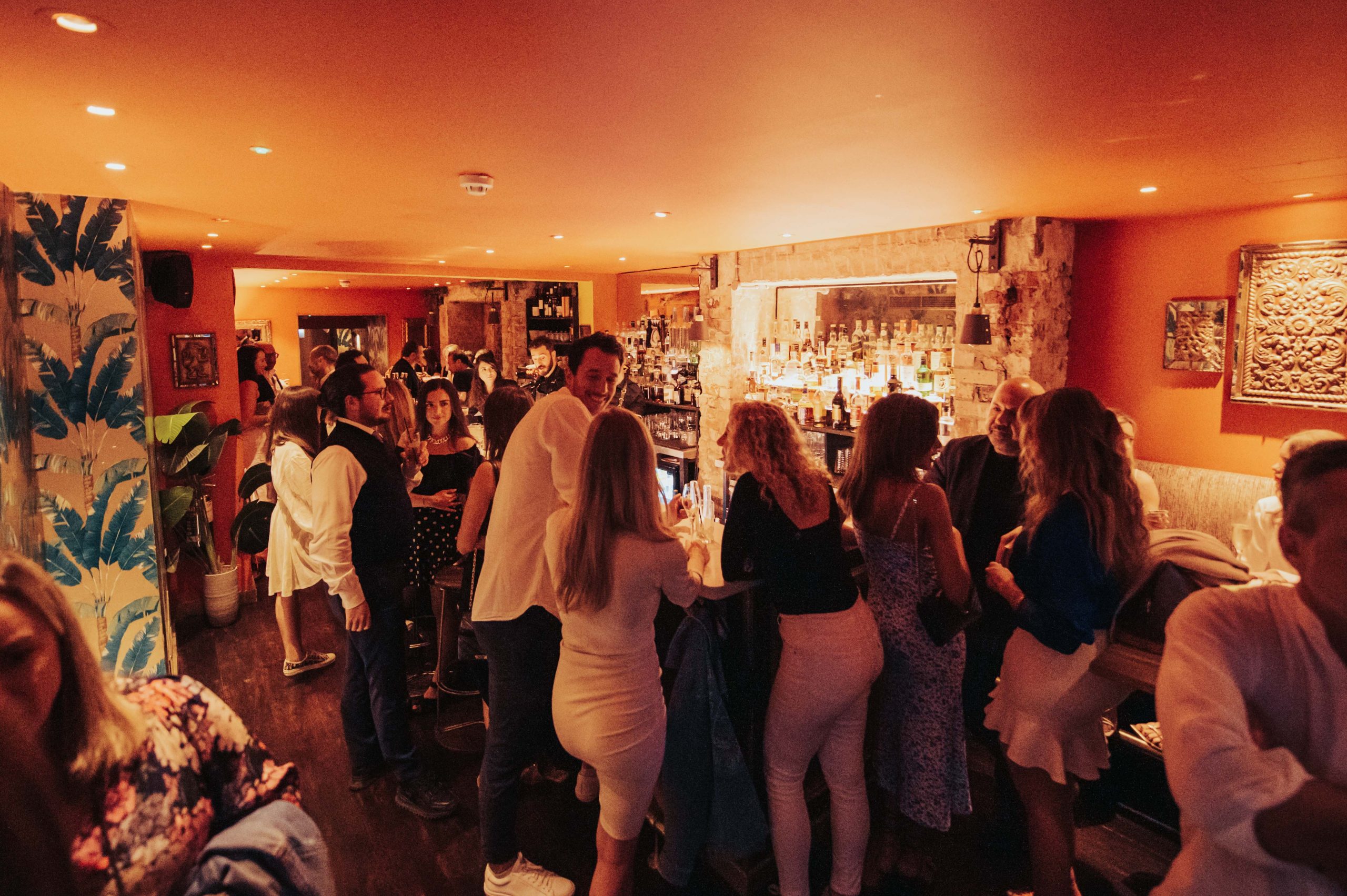 Please Complete The Form Below