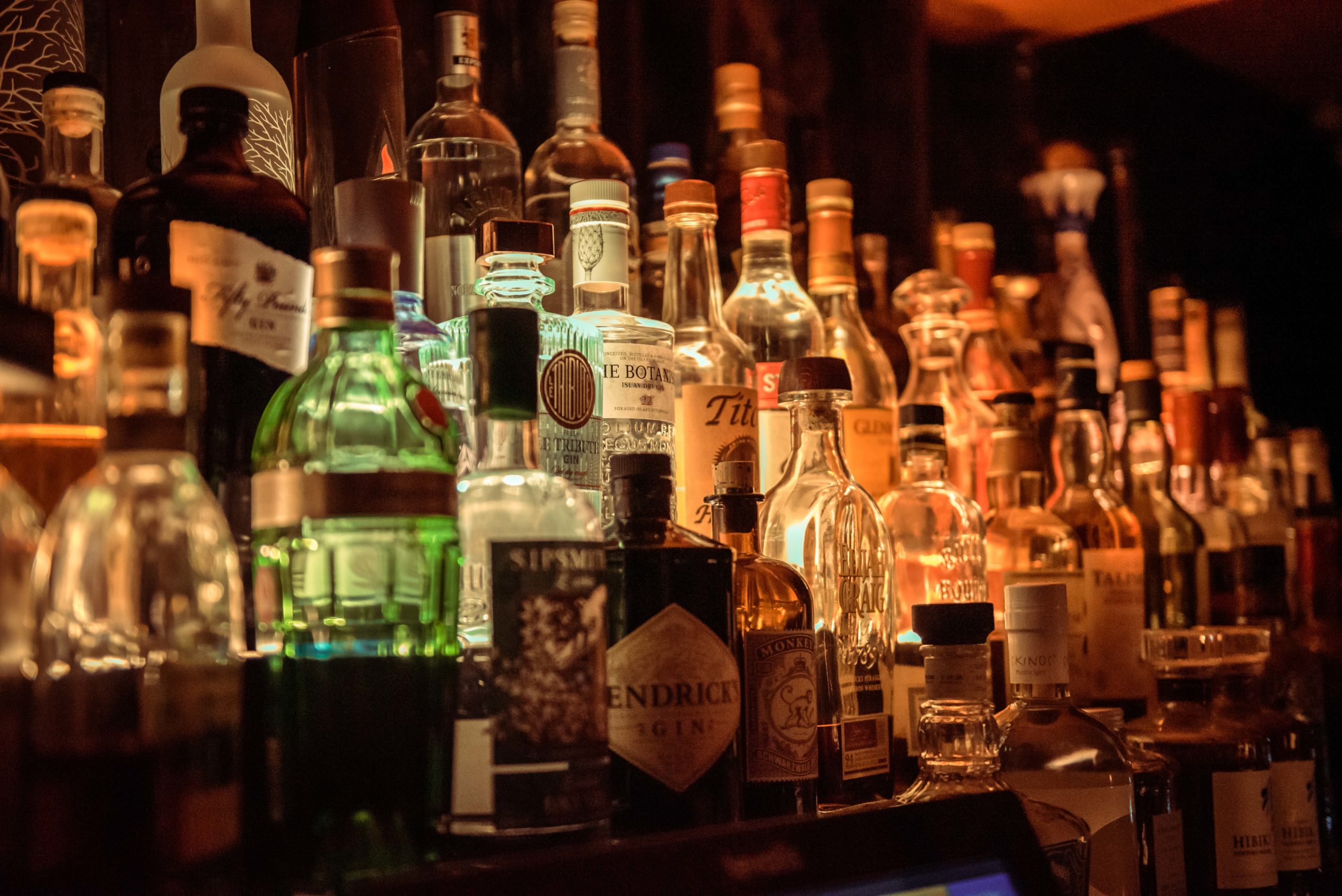 MENUS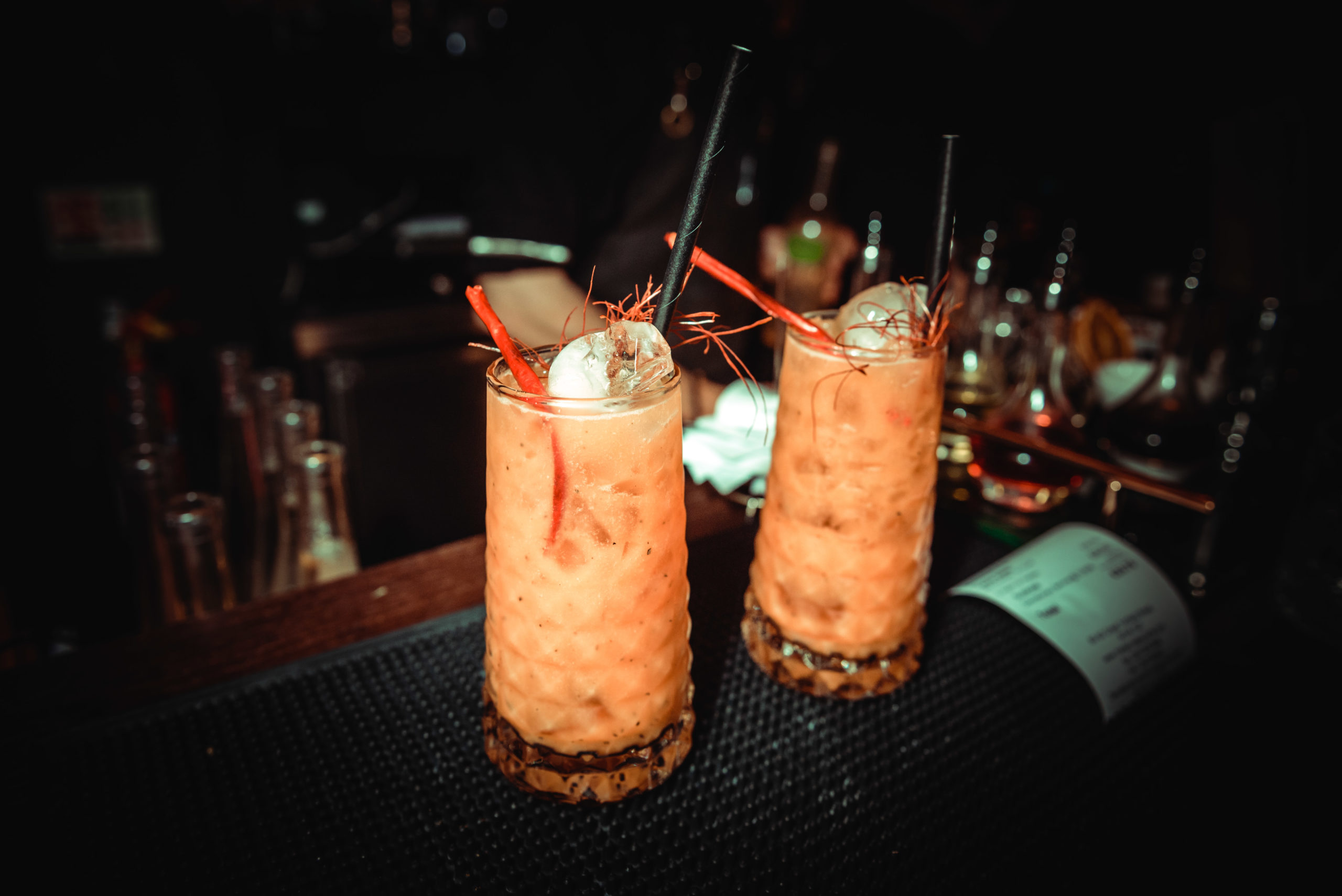 MENUS
crispy chickpeas and toasted buckwheat seeds
white cod roe emulsion and smoked herring caviar
greek yogurt, mint and courgette
spicy feta cream with florina peppers
HOMEMADE SOURDOUGH BREAD
4
Marinated fish with citrus and chilli served on baby gem leaf
Mastelo cheese and tomato, chilli chutney
``GEMISTA`` CROQUETTES
8.5
Croquettes of Mediterranean ``farcis`` vegetables
Greek Phillo pastry filled with leek & fresh herbs
chicken thighs glazed on an open fire grill
Meraki's secret spiced recipe, hummus, tomato and chilli chutney
Spicy yogurt sauce, parsley and pickled onion salad
The menu at Meraki celebrates produce that Chef Patron Athinagoras Kostakos and the team have scoured the length and breadth of Greece's regions to find, such as Bottarga from Mesologgi, tomatoes from Santorini and butter from Crete.
Trikalinos bottarga, citrus zest, green apple
Smoked herring roe, taramosalata, green olives and capers tapenade
Kumquat, red grapes, black sesame seeds, citrus dressing & coriander
Greek salad style, watermelon and radish
White cod roe emulsion and smoked herring caviar
Greek yogurt, garlic, mint & courgette
Crispy chickpeas and toasted buckwheat
Tomato, capers, onion and kritamo relish
SERVED WITH WARM PITA BREAD
2.5
Grilled meatballs, roasted tomatoes & yogurt tahini sauce
Mastelo cheese & tomato, chilli chutney
Pan fried squids, herbs and "bougovo" chilli pepper
Tomato sauce, feta and ouzo
Wild oregano vinaigrette, onions "stifado" & capers
Chicken thighs glazed on an open fire grill
Meraki's secret spiced recipe, hummus, tomato & chilli chutney
Grilled with zaatar oil, taramosalata and bottarga
ROSTI GREEK STYLE WITH BLACK TRUFFLE
16
Crunchy potatoes, sunny-side-up organic eggs and Cretan butter
PASTITSIO WITH BLACK TRUFFLE
16
Oxtail ragu, paccheri pasta and graviera cheese
Grilled aubergine, tahini, yogurt, pecan and crispy kale
Marinated with lemon, yogurt, herbs & burnt lemon
Charcoal grilled, baked aubergine & hummus
BEEF KEBAB HARISSA GLAZE
26
Avocado tzatziki and grilled vegetables
COURGETTE AND FETA "MAKARONAKI"
15
Short pasta with courgette, mint, lemon and aged feta cheese
Tomato Mayonnaise and herb oil
Tomatoes, capers, Greek black olives and swiss chard
SANTORINI CHERRY TOMATOES
14
Thyme, caper leaves & goat cheese
Aged feta, dill and crispy filo
Cucumbers, kritamo, tomatoes, olives & feta
Heritage beetroots, roasted hazelnut and fresh Greek cheese
Whole lobster & orzo pasta
(Serves 2 people)
CATCH OF THE DAY
Market Price
Simply grilled, with lemon & olive oil
Wild horta, thyme-lemon olive oil dressing
(Serves 2 people)
CELEBRATION LEG OF LAMB ( 1.2 KG)
96
Slow cooked, lemon and wild oregano sauce
(Serves 3 people)
Thyme, lemon, salt and olive oil
GRILLED TENDER STEM BROCCOLI
6
Black aioli and "Arseniko" cheese
GREEK STYLE RATATOUILLE
6.5
Aubergine, courgette, peppers and tomato sauce
Enjoy a celebration of Meraki favourites put together by Chef Patron Athinagoras Kostakos and the team! Choose from sharing plates, mouth-watering signature mains and finish with a sweet treat from our pastry kitchen.
White cod roe emulsion and preserved lemon
Greek yogurt, garlic, mint and courgette
Toasted buckwheat seeds and crispy chickpeas
Tomatoes, capers and onion relish
Served with warm pita bread
2.5
Santorini cherry tomatoes
14
Thyme, caper leaves and goat cheese
Variety of beetroot, roasted hazelnuts and fresh Greek cheese
Cucumber, kritamo, tomato, olives and feta
Yogurt marinated chicken, baby potatoes and lemon Greek sauce
Lamb burger Greek style
18
Homemade sesame brioche, lamb patty, smoked aubergine emulsion, feta cheese and Florina pepper
Courgette and feta spaghetti
12
Short pasta, lemon, mint and feta cheese
Grilled vegetables, vegan mayo, roasted tomatoes and lettuce
Marinated beef fillet with harissa, thyme, grilled vegetables and Greek yogurt
Poached in tomato, capers, onion, black olives and served with wild greens
Thyme, lemon, salt and olive oil
Greek style ratatouille
6.5
Mixed vegetables cooked in olive oil and tomato sauce
Grilled tender stem broccoli
6
Black aioli and "Arseniko" cheese
Our Head Sommelier has carefully selected sweet wine as a perfect match for your dessert  
All dessert wines are served at 100ml per glass
White chocolate cream, clementine gel and dark chocolate ice cream
2018 Malagouzia Papagiannakos Kalogeri
12.5
Attika, Greece
Salted pistachio ice cream and English strawberries
Santo Wines, Santorini, Greece
Traditional crispy filo pie, semolina custard and milk chocolate caramel (allow 25 minutes)
2014 Nopera Vintage Sweet Muscat
17
Samos, Greece
The Meraki "Trio of treats"
12
Yogurt sorbet - Rose macaron - Chocolate truffles
Savatiano-Aidani, Attiki, Greece
Homemade Ice-cream Selection
2.5
Vanilla, chocolate, or mastic ice cream
Seasonal sorbet
Price per scoop
Glenmorangie Signet, Glenmorangie Lasanta, Glenmorangie 10 yrs Old, Oak and Cherry smoked, Cherry, Lemon and Angostura Bitter, Peach and Hibiscus sugar
APOLLO ``BELVEDERE`` MARTINI
15
Belvedere Vodka, Coffee Liquor, Hennessy VS Cognac, Fresh Orange Juice, Vanilla Sugar
Stolichnaya Premium Vodka, Homemade puree (Blend of Passion Fruit, Pineapple, Blood Peach, Lime) and homemade Chilli Syrup (Medium Spicy)
POSEIDONS "EARTH-SHAKER"
16
Bayou Select Rum, Bayou Spiced Rum, Zacapa Solera 23 rum, Homemade spices syrup, Ginger syrup, Fresh lime, Aromatic Bitters, Pineapple and Ginger foam
ARTEMIS "STRAWBERRIES NEGRONI"
15
Tanqueray No10, Sweet vermouth, Campari, infused fresh strawberries, mint, lemon, creole hitters
Skinos Mastiha infused with lemon and Basil, Prickly pear sigalas Spirit, Chamomile tea syrup, Egg white, lemon and aromatic bitters
DIONYSUS "SPICY PALOMA"
16
Cenote Blanco tequila infused mango and chili, Se Busca Joven Mezcal, Chili tincture, fresh lime, naga chili bitters, sea salt with sweet paprika smoked with alder wood
APHRODITE "ROSE GARDEN"
15
Skinos Mastiha, Stolichnaya premium rose infused, homemade rose bubble gum syrup, lemon juice, egg white, rose extract
ATHENA'S "GREEK DRY MARTINI"
15
Stoli Elit vodka or Tanqueray No10 gin, dry vermouth infused with greek olives and lemon, greek extra virgin oil, Greek olives, thyme and lemon zest smoked with Hickory
GREEK GOD VIRGIN COCKTAILS
HESTIAS "HIBICUS LEMONADE"
8
Homemade Hibiscus syrup, fresh lemon juice, mint, soda water. Peach and Hibiscus sugar
Homemade fruit blend (Passion fruit, Peach, Pine— apple, Lime), Homemade chili syrup, Pineapple juice
Mandarin & Bergamot Soda, Lemon juice, home— made blood peach & lemon foam, peach popping candy
Nissos Lager, Cyclades Microbrewery
6
Yellow donkey, Santorini brewery
7
Beefeater Burrough's reserve
20
Del Maguey San Luis del Rio
19
Diplomatico exclusive reserve
11
Appleton estate signature blend
10
Glendronach 12Y.o double matured
14
Glenmorangie Nectar D'or
16
Benriach curiocitas 10Y.o
11
Glenlivet 15Y.o French oak
13
Isle of Jura superstition
12
Johnnie Walker black label
10
Johnnie Walker blue label
39
Johnnie Walker gold label
14
Johnnie Walker green label
16
Nikka Taketsuru pure malt
17
Jack Daniel's single barrel
12
Delamain Pale & Dry X.O.
25
Frapin Millesirne 1991 2OY.o
29
Remy Martin X.O. Excellence
32
Chateau de Briat Hors D'age
24
Chateau de Laubade X.O.
14
Darroze Les Grands Assemblages 20Y0
20
Chateau du Breuil reserve 12Y.o
15
We have an extensive wine list, importing many of our wines from Greek vineyards. Please ask the sommelier for more details.
2018 Brut Cuvée Spéciale, Domaine Karanika, Macedonia, Greece
10.5
2012 Brut Vintage Moët & Chandon, Champagne, France
16
2012 Rosé Vintage Moët & Chandon, Champagne, France
19
2010 Dom Perignon Brut, Champagne, France
32
2019 Light of Vineyard, Moschofilero-Roditis, Zacharias Winery, Greece
7
2018 Malagouzia, Domaine Vourvoukeli, Thrace, Greece
8.5
2018 Sancerre Tradition, Pascal Thomas, France
9.5
2018 Chardonnay, Alpha Estate, Greece
10.5
2019 Assyrtiko, Domaine Sigalas, Santorini Island, Greece
13.5
2019 Xinomavro Rosé, Alpha Estate, Greece
9.5
2019 Whispering Angel, Chateau D'Esclans, Provence, France
10.5
2018 Light of Vineyard, Agiorgitiko-Cab Sauv., Zacharias Winery, Greece
7
2018 Pinot Noir, Alpha Estate, Greece
11
2016 Agiorgitiko, Ktima Driopi, Tselepos, Nemea, Greece
12.5
2016 Vino Nobile di Montepulciano, Valdipiatta, Italy
13
2016 Châteauneuf du Pape, Domaine Chante Cigale, Rhône, France
14
2016 Meursault Vieilles Vignes, Vincent Girardin, Burgundy, France
25
2014 Numanthia, Toro, Spain
20
2012 Ségla, Margaux, France
20
The CORAVIN system uses technology that keeps the cork in the bottle, where it's been since the bottle was sealed. Pour glasses whenever you like, and know that instead of oxidizing, the remaining wine will continue to age naturally
NV Ruinart Blanc de Blancs, Champagne, France
120
NV Krug Grande Cuvée, Champagne, France
250
2012 Moët & Chandon Rosé, Champagne, France
125
NV Ruinart Rosé, Champagne, France
130
2006 Dom Pérignon Rosé, Champagne, France
520
2012 Brut Moët & Chandon, Champagne, France
110
2010 Dom Pérignon Brut, Champagne, France
195
Méthode Champenoise Sparkling
2018 Brut Cuvée Spéciale, Domaine Karanika, Macedonia, Greece
63
2018 Rosé, Domaine Karanika, Macedonia, Greece
67
2009 Brut Moët & Chandon , Champagne, France
250
2004 Rosé Moët & Chandon Grand Vintage, Champagne, France
270
NV Ruinart Blanc de Blancs, Champagne, France
260
NV Ruinart Rosé, Champagne, France
280
2008 Dom Pérignon Brut, Champagne, France
595
2018 Malagouzia, Domaine Vourvoukelis, Thrace, Greece (Ve)
50
2019 Sideritis, Parparoussis, Les Dons de Dionysos, Peloponnese (organic)
54
2018 Viognier, Domaine Gerovassiliou, Epanomi
56
2019 Malagousia, Domaine Gerovassiliou, Epanomi, Thessaloniki
52
2018 Chardonnay, Alpha Estate, Amyndeon (Ve)
58
2018 "Mi" Assyrtiko, Chatzivaritis Estate, Goumenissa (natural wine & Ve)
58
2018 Sauvignon Blanc Fumé, Alpha Estate, Amyndeon (Ve)
62
2019 Assyrtiko-Semillon, Ovilos, Biblia Chora, Kavala
79
2019 Mavrofilero, Salto, Domaine Skouras, Peloponnese
48
2016 Asprouda of Serres, Ktima Nerantzi, Macedonia (organic)
70
2019 White Light of Vineyard, Zacharias Winery, Peloponesse
35
2018 Vidiano, Aspros Lagos, Douloufakis Winery, Heraklion, Crete (Ve)
62
2018 Begleri, Litani, Ikaria (biodyamic & Ve)
58
2018 Assyrtiko, Gramina, Cuvée des Vignerons, Vassaltis Winery, Santorini
110
2019 Assyrtiko, Domaine Sigalas, Santorini (Ve)
79
2018 ``Ni`` Orange Wine, Malagousia-Roditis, Chatzivaritis Estate, Goumenissa
65
2019 Assyrtiko, Clos Stegasta, T-Oinos, Tinos Island (organic)
115
2019 Savatiano, Old Vines, Papagiannakos Kalogeri, Attika
40
2018 Assyrtiko Barrel, Vassaltis Winery, Santorini
85
2019 Serifiotiko, Ousyra Winery, Syros Island
48
2019 Sauvignon Blanc, Alpha Estate, Amyndeon
50
2015 Limnio, 'Ippeas' Ktima Kikones, Thrace (Ve)
57.00
2017 Syrah-Merlot-Xinomavro, Alpha Estate, Amyndeon (Ve)
57.00
2018 Pinot Noir, Alpha Estate, Amyndeon (Ve)
62.00
2013 Xinomavro, Dalamaras Estate, Naoussa, Macedonia (organic & Ve)
75.00
2014 Fine Mavroudi, Anatolikos Vineyards, Thrace (organic)
87.00
2012 Cabernet Sauvignon Ovilos Red, Biblia Chora, Kavala
95.00
2012 Koniaros, Ktima Nerantzi, Macedonia (organic)
135.00
2015 Syrah-Viognier, Evangelo, Domaine Gerovassiliou, Epanomi
140.00
2018 Mandilaria, Methea, Vriniotis Winery, Evia, Central Greece
35.00
2017 Agiorgitiko-Cabernet Franc-Merlot, Cyrus One, La Tour Melas, Achinos
65.00
2016 Agiorgitiko, Ktima Driopi, Tselepos, Nemea, Peloponnese
70.00
2016 Cabernet Sauvignon-Mavrodaphne, Le Roi des Montagnes, Papargyriou
80.00
2013 Agiorgitiko, Nemea Reserve, Parparoussis, Peloponnese
94.00
2013 Merlot, Kokkinomilos, Tselepos, Peloponnese
95.00
2017 Palies Rizes Old Vines Agiorgitiko, La Tour Melas, Central Greece
156.00
2017 Clos Stegasta Mavrotragano, T-Oinos Vineyards, Tinos Island
145.00
2018 Montagny 1er Cru ``Les Jardins`` Dom Feuillat-Juillot
69.00
2015 Pouilly Fuissé En Servy, Denis Bouchacourt
88.00
2016 Ladoix Blanc 'La Toppe d'Avignon', Domaine Prin
95.00
2017 Saint-Aubin 1er Cru Charmois, Vincent Morey
135.00
2017 Puligny-Montrachet, Domaine René Monnier
140.00
2016 Meursault Vieilles Vignes, Vincent Girardin
160.00
2016 Corton-Charlemagne Grand cru, Vincent Girardin
295.00
2014 Chevalier-Montrachet Grand Cru, Philippe Colin
490.00
2016 Bourgogne, Vielles Vignes, Vincent Girardin
68.00
2017 Maranges 1er Cru 'Clos de la Fussière', Xavier Monnot
90.00
2015 Gevrey-Chambertin, Cave de Colombe
120.00
2006 Pommard, Domaine de la Galopière
140.00
2015 Nuits-St-Georges 1er Cru 'Aux Champs-Perdrix', Alain Michelot
160.00
2010 Chambolle Musigny 1er Cru, Joseph Drouhin
185.00
2012 Corton Perrières, Grand Cru, Lucien Lemoine
195.00
2009 Échezeaux Grand Cru, Domaine d'Eugenie
620.00
2002 Château Haut Bergey, Pessac-Léognan
70.00
2014 Château du Retout, Haut-Médoc
75.00
2013 Château Pavillon Rochet, Grand Cru Classé, Saint-Émilion
96.00
2016 Château le Crock, Saint-Estèphe
103.00
2016 Château Pavillon Beauregard, Lalande de Pomerol, (organic)
110.00
2004 Château Cos d'Estournel, 2ème Cru Classé, Saint-Estèphe
275.00
2004 Château Ducru-Beaucaillou, 2ème Cru Classé, St. Julien
325.00
2009 Château Pichon-Longueville (Baron), 2ème Cru Classé, Pauillac
345.00
2009 Château Lynch Bages 5ème Cru Classé, Pauillac
350.00
2004 Château Leoville Las Cases, 2ème Cru Classé, Saint-Julien
450.00
2010 Château Figeac, Grand Cru Classé, Saint-Émilion
460.00
2004 Château Palmer 3ème Cru Classé, Margaux
495.00
2009 Château Clinet, Grand Cru Classé, Pomerol
690.00
2002 Château Haut-Brion, 1er Cru Classé, Pessac-Leognan
825.00
2003 Château Mouton Rotschild, 1er Cru Classé, Pauillac
1300.00
2017 Crozes-Hermitage Blanc, Domaine des Combat
68.00
2017 Condrieu, Cristophe Pichon
110.00
2017 Condrieu, 'Les Mandouls', Ferraton et Fills
115.00
2017 Crozes-Hermitage Rouge, Domaine des Combat
68.00
2016 Châteauneuf du Pape, Domaine Chante Cigale
82.00
1996 Hermitage 'La Chapelle', Paul Jaboulet
230.00
2018 Sancerre Tradition, Pascal Thomas
55.00
2018 Pouilly-Fumé ``La Renardière``, Domaine Bouchié-Chatellier
56.00
2014 Sancerre, 'Cuvée La Moularde', Pascal Thomas
65.00
2015 Blanc Fumé de Pouilly, Didier Dagueneau
165.00
2018 St. Nicolas de Bourgueil, Domaine du Fondis, Loire Valley
43.00
2016 Malbec 'Clos du Columbier', Domaine de Lavour, Cahors
40.00
2016 Château du Moulin-à-Vent, Beaujolais
65.00
2015 Lo Paire, La Croix de Saint Jean de Minervois, Languedoc Roussillon
68.00
2018 Soave 'Otto', Prà, Veneto
43.00
2018 Greco di Tufo, Vesevo, Campania
45.00
2018 Gavi, Tenuta San Pietro, Gavi DOCG
50.00
2017 Pinot Grigio Rulendis, Cavit, Trentino
53.00
2017 Chardonnay Maso Toresella, Trentino
60.00
2017 Vintage Tunina, Sylvio Jermann, Friuli-Venezia-Giulia
115.00
2017 Cervaro della Sala, Antinori, Umbria
156.00
2017 Primitivo 'Acanto', Cantine Ionis, Salento, Puliglia
40.00
2016 Pinot Nero, Brusafer, Trentino Superiore
60.00
2016 Vino Nobile di Montepulciano, Valdipiatta
75.00
2016 Marchese Antinori Chianti Classico Riserva, Tenuta Tignanello
110.00
2014 Brunello di Montalcino, Carpineto, Tuscany
113.00
2016 Barbaresco, Bric Turot, Prunotto, Barbaresco
130.00
2013 Amarone della Valpolicella Classico, Costasera, Masi (vegan)
110.00
2014 Bocca di Lupo, Tormaresca, Puglia
145.00
2014 Guado al Tasso, Antinori, Bolgheri Superiore
195.00
2013 Tignanello, Antinori, Tuscany
230.00
2004 Tignanello, Antinori, Tuscany
350.00
2003 Sassicaia, Tenuta San Guido, Tuscany
425.00
2018 Albariño, Coviar, Rias Baixas
41.00
2017 Conde Valdemar Rioja Blanco, Finca Alto Cantabria
55.00
2014 Verdejo, Naiades, Rueda
60.00
2016 Rioja Crianza Vinestral
40.00
2012 Finca Valpiedra Rioja Reserva (vegan)
80.00
2016 `Vi d'Altura` Priorat, Mas La Mola, Cataluña
85.00
2014 Bodega Numanthia, Toro
115.00
1995 Vina Tondonia tinto, Gran Reserva, Rioja, R. Lopez De Heredia
135.00
2017 Freestone Vineyards, Joseph Phelps, Chardonnay, Napa Valley
152.00
2015 Stonestreet Upper Barn Chardonnay, Alexander Valley, Sonoma
175.00
2015 Bergström 'Sigrid' Chardonnay, Oregon
180.00
2014 Merlot Clos du Val, Carneros, Napa Valley
105.00
2017 Littorai Pinot Noir, Sonoma Coast
135.00
2010 Château Montelena Cabernet Sauvignon, Napa Valley
245.00
NV Overture, Opus One, Napa Valley
305.00
2008 Sine Qua Non The Line Grenache, Central Coast, California
552.00
1994 Opus One, Napa Valley, California
820.00
2019 Malagouzia & Mandilaria, Mylonas Winery, Attika, Greece
40.00
2017 Blanc de Gris Moschofilero, Ktima Tselepos, Peloponnese, Greece
52.00
2018 Xinomavro Rosé, Alpha Estate, Macedonia, Greece
57.00
2019 Whispering Angel, Chateau D'Esclans. Côtes de Provence, France
63.00
2018 Château Minuty 281, Côtes de Provence, France
140.00
2015 Les Clans Côtes de Provence Rosé, Château d'Esclans, France
148.00
2016 Puligny-Montrachet 'Les Enseignères, Dom. Chavy-Chouet, France (half bottle)
58.00
2014 Sancerre Réserve Spéciale, Pascal Thomas, Loire, France (magnum)
124.00
2015 Chablis 1er Cru Montmains, Brocard, Burgundy, France (magnum)
165.00
2001 Château Dauzac, Margaux, Bordeaux, France (half bottle)
60.00
2014 Château Perron, Lalande-de-Pomerol, Bordeaux, France (magnum)
148.00
2016 Tignanello, Antinori, Tuscany, Italy (magnum)
460.00
2019 Whispering Angel, Côtes de Provence, France (half bottle)
30.00
2018 Rock Angel, Côtes de Provence, France (magnum)
150.00
2016 Domaine Rimauresq, Cru Classé, Provence, France (jerobam)
290.00
Glass - Bottle
Glass - Bottle
Type
2014 Nopera Vintage Sweet Muscat, Samos, Greece
17.00 - 56.00
1980 Samos Nectar, EOS Samos, Greece
110.00
2004 Château d'Yquem, Sauternes, France
342.00
2015 Savatiano-Aidani, Mylonas Sunday, Attika, Greece
7.00 - 35.00
2018 Malagouzia Papagiannakos Kalogeri, Attika, Greece
12.50 - 63.00
2016 Music of the Spheres, Fokianos, Vakakis Winery, Samos, Greece
13.00 - 65.00
2011 Vinsanto, Santo Wines, Santorini, Greece
13.00 - 65.00
2016 Alpha Estate Omega, Late Harvest, Macedonia, Greece
13.00 - 65.00
2007 Tokaji Aszú, 5 Puttonyos, Tokaj, Hungary
130.00
2005 Château Lafaurie-Peyraguey, Sauternes 1er GCC, Bordeaux, France
160.00
2016 Roussanne, Yangarra Estate, Mc Laren Vale, South Australia (organic)
60.00
2017 Saints-Hills Posh, Vinograd Sv Ante, Dalmatia, Croatia
65.00
2012 Peter Lehmann Stonewell Shiraz, Barossa Valley, South Australia
93.00
2001 Henschke, Shiraz, Mount Edelstone, Eden Valley, Australia
165.00