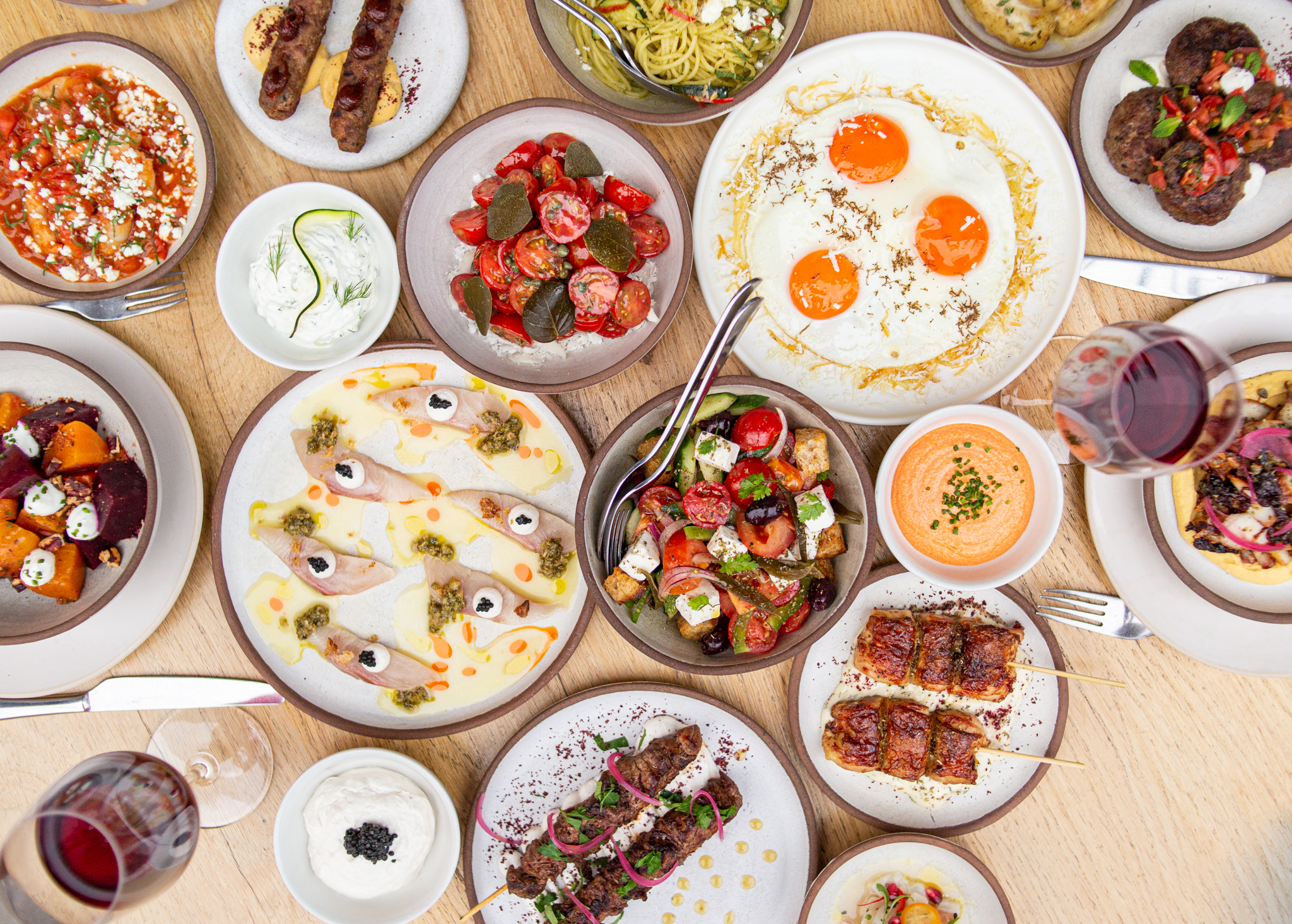 MENUS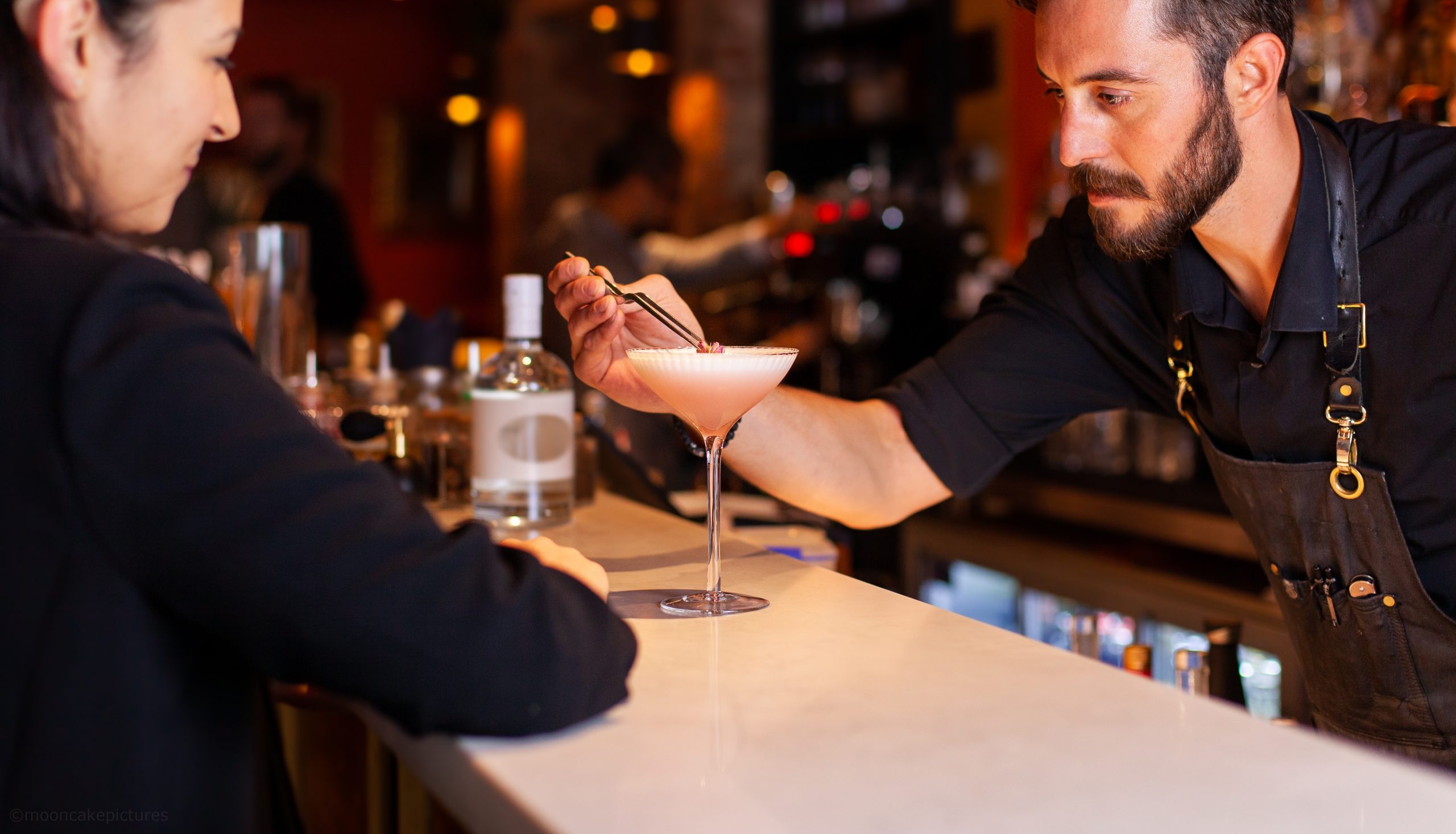 MENUS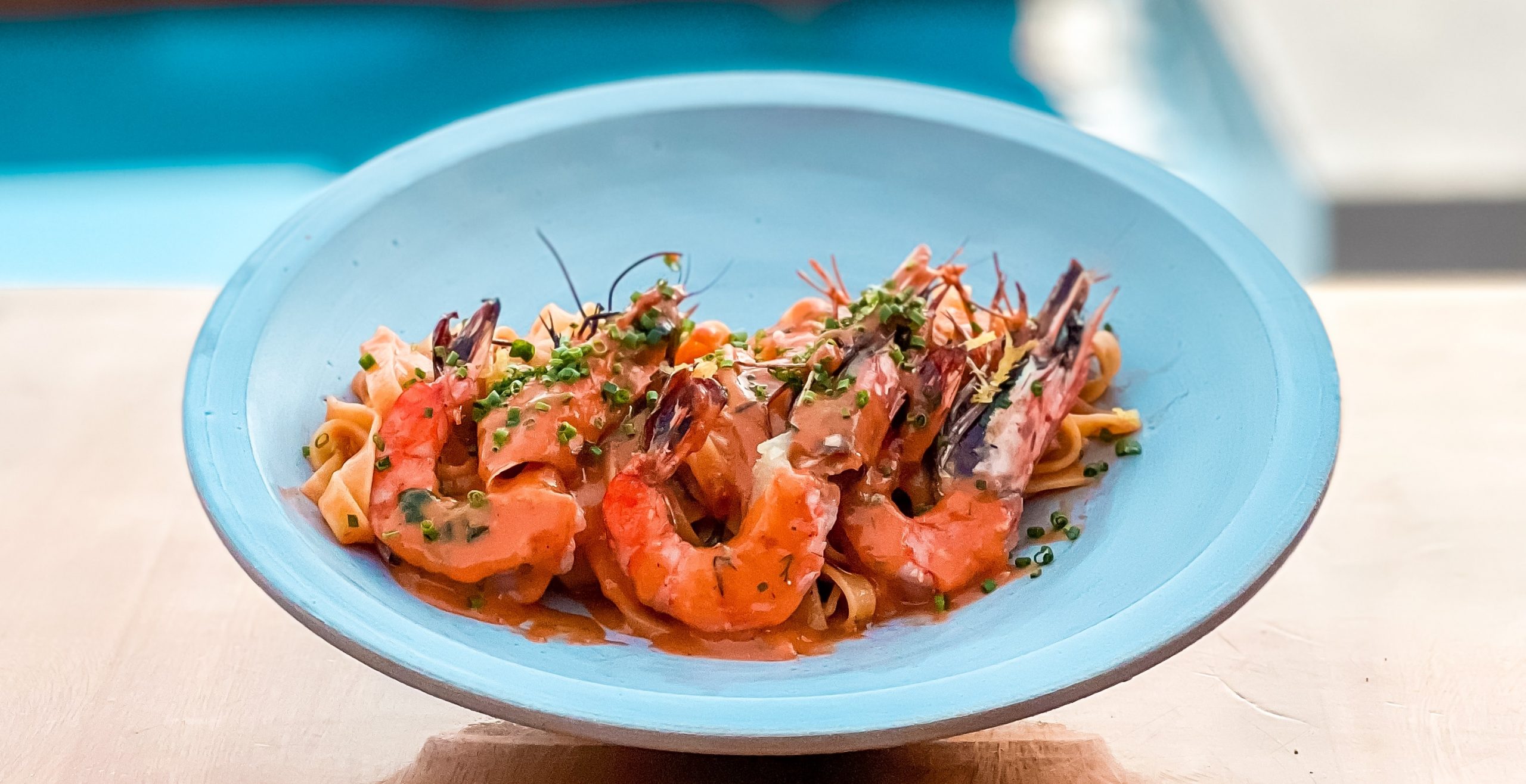 MENUS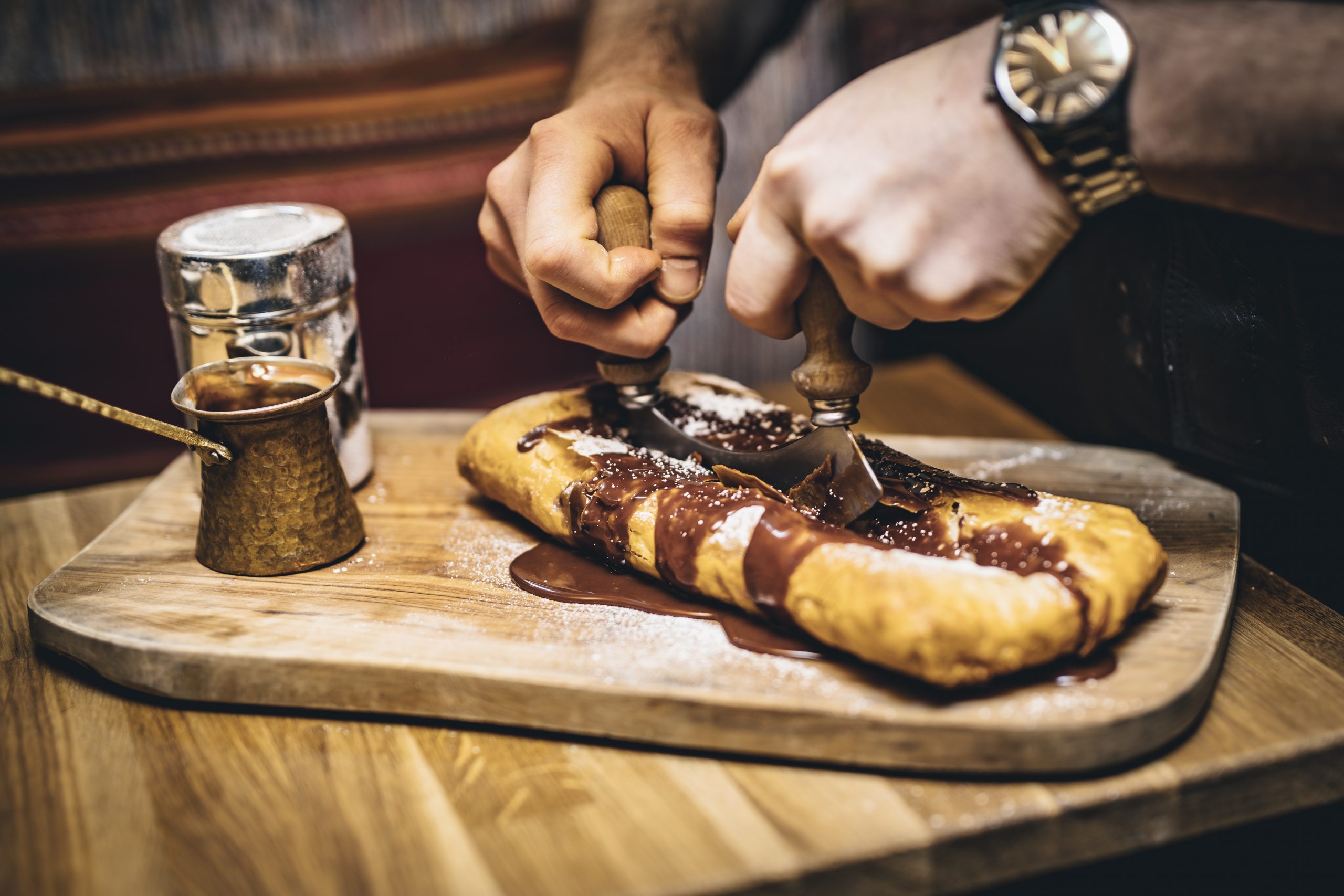 MENUS
Summer 2023
Meraki Mykonos A La Carte
Start Your Meraki Experience With...
Avocado, feta, florina pepper, lemon, olive oil
Leek, haloumi cheese, lime yoghurt
Crispy tiger prawn, 'kataifi' pastry, chilli & honey yoghurt
Smoked herring, 'Kimolosladenia', chive
White cod roe emulsion, caviar, bottarga
Seabass, avocado, tomato, chive, lime
Seabream, watermelon, 'fresno' chilli
Tuna, black truffle, rice cracker
Seabass, bergamot, olive oil, sea urchin
Tarama, 'kritamo', basil, caviar
Tuna, avocado, yoghurt, chive, caviar
Scallop, red prawns, clams, lemon, basil, caviar
Crispy potato, 'spetsofai', parsley
Meraki platter premium for 4
200
Seafood, Tuna tartar, Beef tartar, Seabass carpaccio, Seabream ceviche,``Regosalata``
Tuna ceviche, seabream ceviche, seabass carpaccio, Oysters (4pcs),``Regosalata``
Seabream fillet, baby gem, egg lemon caviar
Seasonal horta, lemon thyme sauce
Fish broth, summer vegetables, lemon zest
Chilean Seabass" Spanakorizo"
53
Chilean Seabass, risotto rice, spinach, yoghurt, dill
Seabass Butterfly ( for 2 )
80
Grilled Seabass, chimichurri, tomato, olive
Chargrilled lobster, lemon butter, Baby gem lettuce
Octopus, fava, onion "stifado", crispy caper
King prawn, tomato, feta, ouzo
Grilled squid, chimichurri, raisins, pine nut
Scallop, lemon, 'petimezi', chive
Chicken, basil, herb yoghurt
Mushroom skewers (3pcs)
22
Chestnut mushroom, 'mestelo', oregano, lemon zest
Spinach, dill, chervil, 'mizithra' cheese
Florina pepper, tomato, yoghurt
Beef fillet skewer (3pcs)
35
Beef fillet, chilli, 'petitmezi' glaze
Wagyu beef gyros (3pcs)
39
Wagyu Sirloin, tzatziki foam, pickled onion, olive oil pitta
From the Land Main Course
Baby chicken, fresh herb salsa, charred florina peppers
Slow cooked lamb shoulder, 'trahanas', aubergine ,lemon, oregano
Lamb chop, zucchini flower, yoghurt
Josper grilled ribeye, chanterelle, cherry tomato, padron pepper
Beef fillet, crispy potato, creamy potato and mushrooms
Josper striploin, parsnip cream, charred tomato, pickled onion
Fish of the day 3ways Presentation
180/kg
Ceviche, carpaccio, grill Market Price
Kakavia- Fisherman's Broth
160/kg
Steamed catch of the day, summer vegetable, fish both
Lobster n King crab 'Giouvetsi' (2prs)
200/kg
Lobster, king crab, orzo, basil, lemon zest, cherry tomato
Salt Crust Catch of the Day
160/kg
Seasonal horta, lemon thyme sauce Market price
Josper grilled tomahawk, chimichurri, padron pepper
Tomato, cucumber, 'kritamo', olive, feta
Santorini cherry tomatoes
29
Cherry tomato, thyme, caper leaf, goat cheese
Courgette, grape, truffle dressing
Lobster , potato, pickle cucumber, lemon mayo
Summer green, fennel, carrot, honey citrus dressing
Tomato, basil, crayfish broth, lime zest
Lobster, orzo pasta, cherry tomato, lemonzest, basil
Wild mushroom, 'graviera' cheese, summer truffle
Scallop, sea urchin, prawn, chervil, mussel broth
Grilled asparagus tahini sauce
Grilled Broccoli, 'Arseniko' cheese
Greek vegetable, lemon, tomato
Crispy rock potato, oregano, feta & summer truffle
Sour drough / crispy craker
10
Summer 2023
Meraki Mykonos Desserts
Wild strawberries – Yogurt
20
Namelaka verbena, yogurt cream, wild strawberries consommé, frolar pollen and nettle ice cream
Crispy phyllo & pistachio
22
Traditional crunchy phyllo, Aegina pistachio cream, red fruit and kaimaki ice cream
Carob tart, monte milk chocolate, caramel ganache, passion fruit caviar, kumquat sorbet
Cheesecake with tyrovolia from Mykonos
20
Lime-vanilla cream, fermented blueberries, sesame crumble strawberry sorbet
Crunchy choux, vanilla cream, sauce chocolate with rum,caramelized hazelnut tonka ice cream
Pistachio pyramid (for 4)
50
Traditional crunchy phyllo, Aegina pistachio cream, red fruit and kaimaki ice cream
Vanilla, creme brulee, namelaka milk chocolate, citrus crumble, raspberry sorbet
SELECTION OF ICE-CREAMS & SORBETS
8/Scoop
Selection of sorbet and ice cream 8/pcs Sorbet: Mango, passion fruit, forest fruit, coconut, raspberry, strawberry Ice cream: Vanilla, Chocolate, Pistachio, Vegan Choco, Tonka, Almond
Summer 2023
Meraki Mykonos Cocktails
Olive oil washed mezcal and Don Julio Blanco infused with rosemary, campari, aperol and sweet vermouth.
Italicus infused with chamomile, green apple, Ketel one vodka and bubbles.
Secret rum blend, tropical fruits, spices and aromatic bitters.
Belvedere infused with hibiscus, passion fruit, vanilla madagascar and apricot liquer
Don Julio Blanco and mezcal infused with jalapenos, mango, pineapple, agave and botanical liquer.
Coconut oil washed Zacapa 23, homemade demerara-vanilla madagascar syrup and aromatic bitters.
Aperol and Skinos mastiha infused with peach apricot and basil, mandarin & bergamot soda. 25
Rum blend, wray & nephew, orgeat, apricot and pomegranate
Votanikon, greek sweet wine, lychee and lavender
Glenmorangie nectar d'or whiskey, peach, ginger syrup, rosemary bitters and ginger ale. (slightly sweet - ginger spicy - refreshing)
Tanqueray 0% , green apple , cucumber, ginger beer
Blueberry and raspberry shrub, pineapple soda.
Meraki Mykonos
Wine List/Bottle Service 2023
Laurent Perrier Brut NV
40
Louis Roederer Collection 243 NV
45
Veuve Cliquot Rose Brut NV
50
Palmer & Co Blanc de Blancs NV
45
Lantides Little Ark 2022
15
Muses Estate Chardonnay 2021
17
Vassaltis Santorini 2021
25
Alfa sauvignon Blanc 2022
20
Lantides Little Ark 2022
15
Boutari Xinomavro Naturally 2019
17
Sigalas Mavrotragano-Mandilaria 2020
20
Aivalis Deux Dieux 2020
30
Jean-Marc Brocard Chablis 1er Cru
Boutari Kallisti Reserve 2020
32
T-Oinos Mavrotragano 2019
70
Vinsanto Argyros Late Release 2001
35
Chrisogerakas Kyr Yianni 2013
20
Gustave Lorentz Gewurztraminer Reserve 2021
110
Gustave Lorentz Gewurztraminer Reserve 2021
110
William Fevre Chablis 2020
120
Pouilly Fuisse Domaine Ferret Clos des Prouges 2020
180
Macon Verze Domaine Leflaive 2020
220
Chablis Christian Moreau Grand Cru Les Clos 2020
280
Puligny Montrachet Domaine Albert Bichot 2021
390
Francois Mikulski Meursault Premier Cru Les Charmes 2020
460
Corton Charlemagne Joseph Drouhin 2018
640
Bruno Colin Chevalier-Montrachet Grand Cru 2017
2940
Cervaro Della Salla Antinori 2021
260
La Scolca Gavi Dei Gavi 2021
160
Livio Felluga Pinot Grigio 2022
95
Conte Della Vipere Antinori 2021
130
Moet & Chandon Brut Imperial NV
200
Laurent Perrier Brut NV
190
Louis Roederer COLLECTION 243 NV
240
Bollinger Special Cuvee Brut NV
280
Palmer and Co Blanc de Blancs NV
240
Ruinart Blanc De Blancs NV
350
Moet Grand Vintage 2013
340
Moet Grand Vintage 2013
340
Dom Perignon Brut 2012
620
Louis Roederer Cristal Brut 2014
820
Krug Grande Cuvee Brut NV
840
Armand de Brignac Blanc de Blancs NV
1850
Moet & Chandon Rose Imperial NV
260
Laurent Perrier Rose NV
370
Dom Perignon Rose 2006
1290
Cristal Rose Brut 2013
1690
Armand de Bringac Rose NV
1500
Moet & Chandon Brut Imperial NV 1,5L
380
Dom Perignon Brut 2010 3L
6400
Moet & Chandon Brut Imperial NV 6L
2250
Moet & Chandon Brut Imperial NV 3L
1150
Veuve Cliquot Brut NV 1,5L
450
Laurent Perrier Brut NV 1.5L 420
420
Moet Ice Imperial NV 1,5L
450
Louis Roederer Cristal Brut 2008 1,5L
1790
Dom Perignon Brut 2010 1,5L
1440
Cristal Rose Brut 2013 1.5L
3600
Armand de Brignac Blanc de Blancs NV 1,5L
2400
Veuve Cliquot Rose NV 1,5L
530
Dom Perignon Brut 2009 6L
18000
Condrieu La Petite Cote Cave Yves Cuilleron 2021
280
Chateau Carbonnieux Gran Cru 2020
175
La Clarte de Haut-Brion 2015
480
Shafer Red Shoulder Ranch 2019
240
Recanati Estate Reserve chardonnay 2019
120
Roditis Nature Tetramythos 2022
80
Lantides Little Ark Malagouzia-Assyrtiko 2022
75
Lantides Little Ark ABYSS 2021
110
Kidonitsa Rarus Mpairaktaris 2022
100
Hatzimichalis kapnias Chardonnay 2020
120
Gewurztraminer Melissopetra Tselepos 2022
95
Malagouzia Gerovassileiou 2022
90
Alfa Sauvignon Blanc 2022
110
Sauvignon Blanc Fume Alfa 2022
120
Chardonnay Gerovassileiou 2022
115
Assyrtiko Idisma Drios Wine Art Estate 2021
90
Semillon-Assyrtiko Ovilos Biblia Chora 2022
145
Assyrtiko Tear of the Pine Kechris Winery 2017
95
Malagouzia Roxani Matsa Estate 2021
70
Chardonnay Muses Estate 2022
85
Hatzimichalis kapnias Chardonnay 2020
120
Gewurztraminer Lenga Avantis Estate 2022
80
Ahdani Chatzidaki 2020
120
Vassaltis Santorini 2021
125
Kavalieros Sigalas 2021
240
Nyxteri Chatzidaki 2020
145
Argyros Cuvee Monsignori 2020
160
Boutari Kallisti Reserve 2020
165
T-Oinos Assyrtiko 2021
310
Thalassitis Submerged 2015
770
Thalassitis Submerged 2017
720
Rousanne Manousaki 2021
120
Vidiano Aspros Lagos Douloufaki 2021
95
Moschato Spinas Strataridakis 2021
70
Pouilly Fume Serge Dagueneau 2022
95
Alphonse Mellot Sancerre la moussiere blanc 2021
145
Didier Dagueneau Silex 2020
460
Te Muna Craggy Range 2022
90
Malagouzia Gerovassileiou 2022 3L
320
Malagouzia Gerovassileiou 2022 1,5L
180
Summer 2023
Meraki Mykonos Poolside Menu
Avocado, with feta served with crispy "ladopita."
Tomato, cucumbers, kritamo, tomatoes, olives & feta
Santorini Cherry Tomatoes
29
Santorini Cherry Tomatoes
Watermelon and Feta Cheese
25
With coriander and basil
With banana, blueberries, raspberries and coconut flakes
With quinoa, carrot, pickled cucumber, beans, ginger dressing
With quinoa, carrot, pickled cucumber, beans, spicy lemon dressing
Seabass, avocado, tomato, chive, lime
Sea urchin, kumquat, lemon oil
Mushroom Skewers (3pcs)
22
Chestnut mushrooms, mastelo, oregano, lemon zest
Beef Fillet Skewer (3pcs)
35
Tahini yoghurt, pickled onion
Rocket leaves, parmesan flakes, truffle oil
Feta, olives, tomato, basil
Truffle mayo, cheddar, baby gem, fries
Chicken Buttermilk Burger
34
Tzatziki, avocado, bbqflorina peppers, pickles, fries
Tomato, lime zest, crayfish broth
Orzo with cherry tomato and lemon
Short pasta with graviera cheese, summer truffle
From Sea and farm Main Course
With almyrikia greens and lemon sauce
Charred broccoli, petimezi sauce
Baby chicken, fresh herb salsa, charred florina peppers
Rib Eye Chanterelle (350gr)
68
Cherry tomato, padron peppers
Sour drough | Crispy Cracker
10