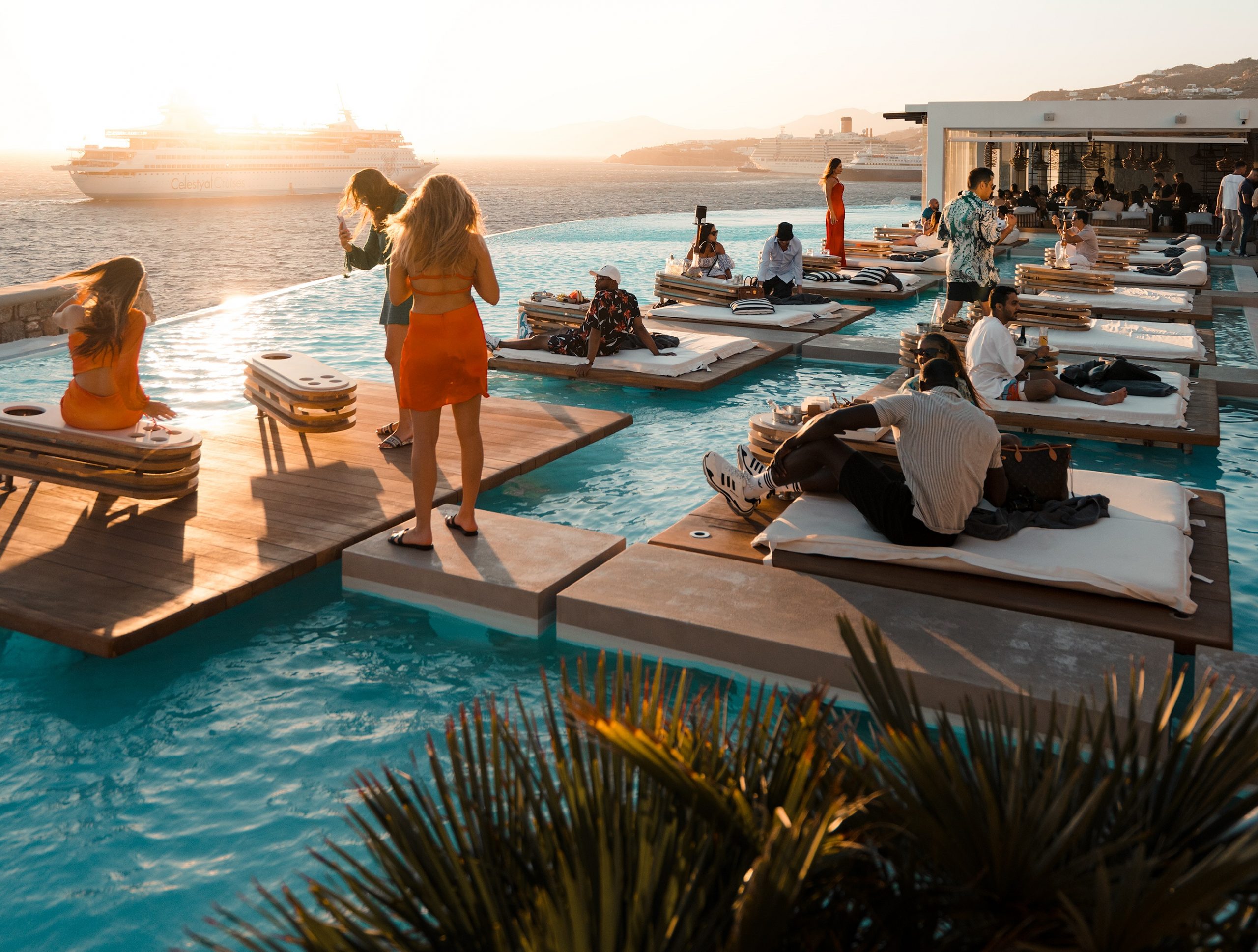 BOOK A DAY PASS
Join us in the Meraki beach club!
Day passes available between 11-7pm
Where fun and flavour meet under the Mykonian sun
Q: What does a day pass include?
– On arrival, our friendly hosts will escort you to your VIP floating bed within the infinity pool.
Q: Is there a minimum spend?
– Yes: A minimum spend of 250€ pp on food & drinks applies.
*Shisha is not included, this would be at an additional cost
Q: Is there a hire fee?
– No: Just the minimum spend per person for the hire period specified.
Q: How many people can I book for?
– A maximum of 3 people per floating bed.